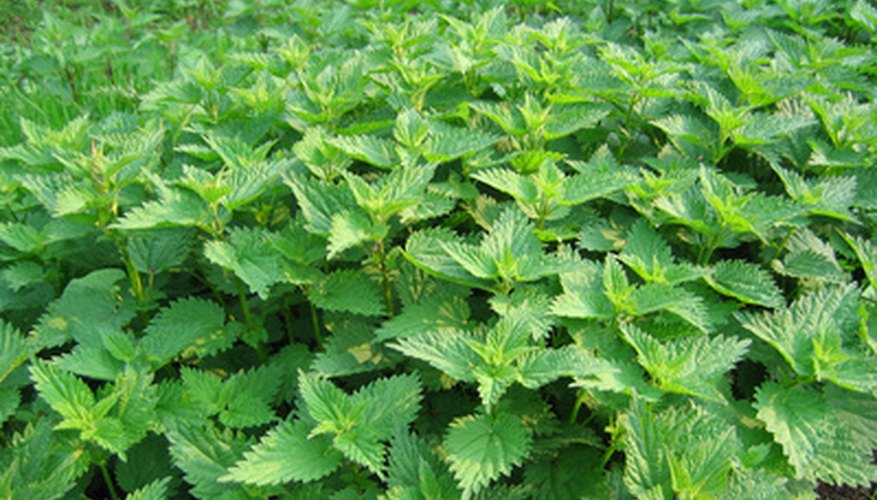 The stinging nettle is one of more than 50 varieties of nettle plants worldwide. As young plants, the leaves are eaten in salads, boiled as a vegetable or steeped to make a medicinal tea. Once planted, stinging nettles need to be cultivated to keep the plants under control, as they may become invasive if not managed in the garden.
Start stinging nettle seeds indoors four- to six weeks before the last frost date for your area. Fill peat pots or other growing containers with potting soil and plant one to three seeds per container. Water, as necessary, to keep the soil moist.
Transplant the started plants in the prepared garden bed, spacing the plants a minimum of 12 inches apart and 1 to 3 inches deep. If using peat pots, bury them completely in the soil.
Water the plants often to keep the soil around them moist. While the stinging nettle can withstand drought-like conditions after becoming established, young plants need consistent moderate to heavy watering.