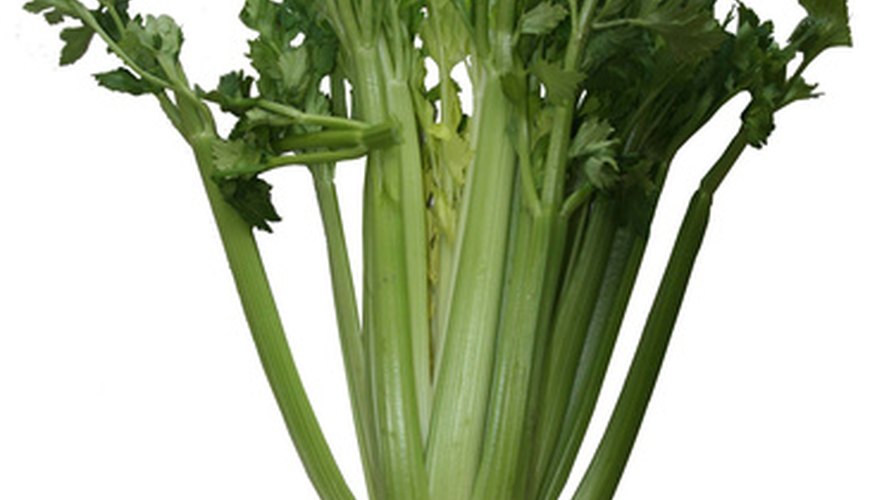 Celery has the reputation of being hard to grow in the home garden, as it is a very-slow-growing plant. By starting celery seeds indoors before the growing season, gardeners can have a better chance of success with the plant. In order to save seed from the celery plant, the plant needs to be overwintered without harvesting the stalks. In most areas of the country, celery seeds should be started approximately 12 weeks before the last frost date.
Place peat pots in a shallow tray, such as an old baking pan or a store-bought planting tray. This will give the pots stability while the seeds germinate and grow.
Fill each peat pot 3/4 full of potting soil.
Place two to three individual celery seeds in each filled peat pot.
Water the soil and the seeds with a plant mister until the soil is moist to the touch. Cover with 1/8 inch of dry potting soil.
Cover the peat pots with a sheet of plastic wrap and set in a warm area. Remove the plastic wrap when the majority of the seedlings have germinated and broken through the soil.
Move the pots to a warm sunny area. Water as needed to keep the soil moist.
Thin the seedlings in the pots to one plant per pot at two to three weeks of growth. Keep the strongest-looking celery plant in each pot.
Transplant to the garden in 10 to 12 weeks, after all danger of frost has passed for your area.