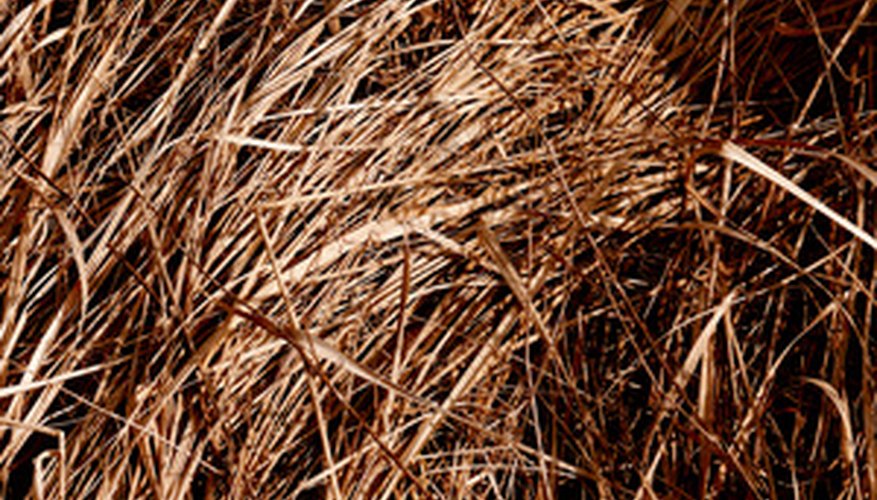 You may have a variety of reasons for killing off grass, such as when it invades your flower beds or you wish to replace it with other landscaping elements. While the process involved is straightforward, it will take time for all the grass to die off completely. Keeping the soil moist during the process will help ward off invasive weeds that can often creep up and take over weakened grass.
Chemical Method
Apply a non-selective, glyphosate herbicide directly onto the grass. Make sure no rain is predicted for the following 48 hours, and there is no wind.
Apply a nitrogen-rich fertilizer to the dead grass one week after herbicide application, if you are killing invasive grass types such as crabgrass. Reapply the fertilizer every 30 to 45 days until no new growth emerges.
Reapply the herbicide if new grass growth emerges. It may take three or four applications before all the grass dies off.
Till the soil, with a rototiller, to mulch the dead grass. The area should now be grass-free.
Non-Chemical Method
Lay newspaper down on the area where you want to kill the grass. The newspaper should be 10 sheets thick.
Cover all the newspaper with a 4-inch layer of wood chips. This will help hold down the newspaper.
Sprinkle the wood chips with a garden hose to moisten, but not soak, them. Continue to keep the wood chips moist to weigh them down.
Lift a section of newspaper, after several weeks, to check the condition of the grass underneath.
Remove all the wood chips and newspaper when the grass in the area has died.