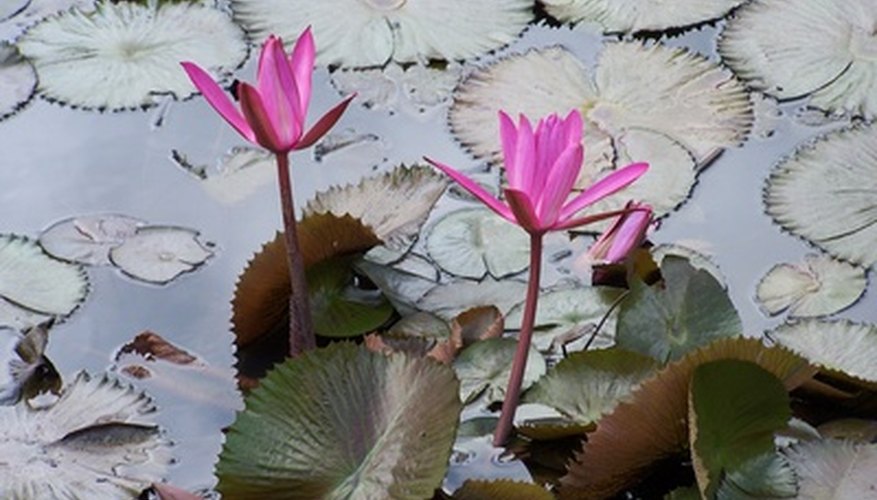 Aquatic plants add color to backyard water features while also providing cover for fish or shading and preventing algae growth in the pond. There are many varieties of water plants, including emergent plants that have their roots in the water and their foliage or flowers above water, and submerged plants that grow completely beneath the water surface. Aquatic plants only require fertilization when they are actively growing, usually from spring until fall. Water plants are heavy feeders, according to Iowa State University Extension, so implementing a regular fertilizing schedule is necessary.
Push a slow-release fertilizer tablet into the soil at the time of planting. Use a 20-10-5 or 5-10-5 analysis fertilizer and apply at the rate recommended for the particular plant. Apply 4 ounces of fertilizer per every cubic foot of soil for water lilies and lotus, and half that rate for other water plants.
Fertilize water lilies and lotus once a month during the spring, summer and fall. Apply a fertilizer tablet, following the same rate as used at planting.
Feed all other water plants a second time at mid-season. Apply half the rate of fertilizer as that used for lilies.
Stop fertilization treatments on perennial water plants in fall, six to eight weeks before the first expected frost. Lack of fertilizer helps encourage these plants to enter dormancy for winter.