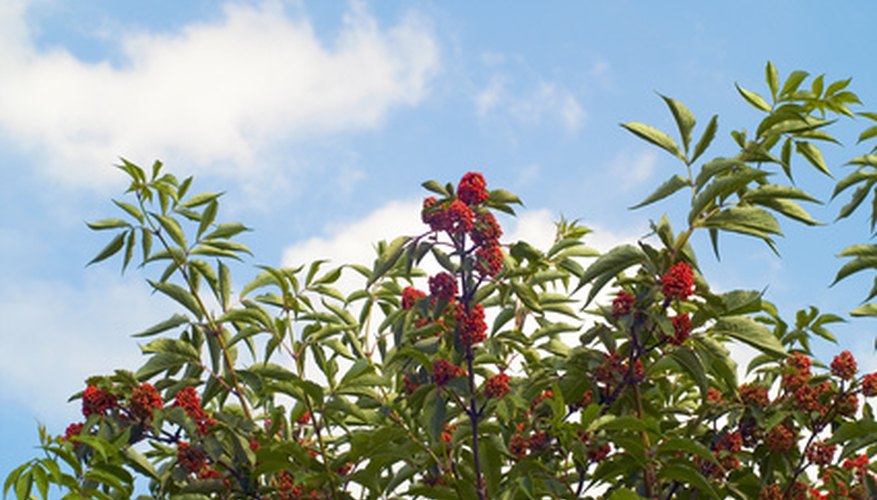 The versatile and showy viburnum shrub makes itself at home in any sunny landscape area. Whether you plant this shrub as a hedge, a grouping or a specimen shrub, a viburnum will provide beauty and interest to a garden throughout the year. Viburnum shrubs are not fussy about their growing conditions and they will readily adapt to almost any planting location. Prune viburnum shrubs after they blossom in early summer to shape the shrub lightly and keep it healthy.
Spread the tarp beneath the shrub to catch the stems and leaves you prune away.
Look at the interior of the shrub to find any stems and branches that appear diseased or that do not look healthy. Remove these with the pruning shears where they connect with the next largest stem. Remove any stems that seem congested or that cross over and rub against each other.
Remove the oldest branches of the shrub that appear spent and worn out by cutting these back at the crown of the plant. Do not remove more than one-third of the entire shrub as you remove old branches.
Shape the viburnum shrub around the outside perimeter of the stems. Remove as much as one-third of the newest growth of these stems, cutting anywhere along the stem with the pruning shears.
Cut back the height of the viburnum by removing growth along the top of the shrub. Do not remove more than one-third of the entire length of the stems as you cut from the height of the shrub.
Pull up the tarp when you finish pruning and discard the foliage into the garbage bag.