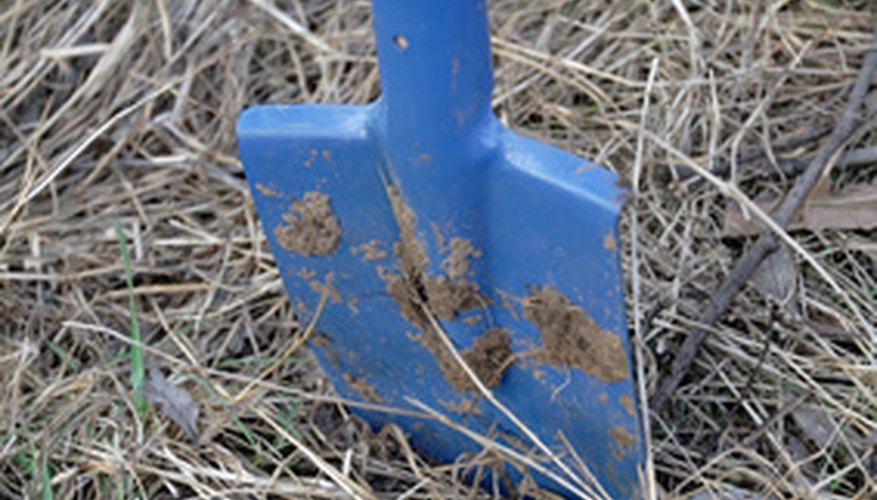 Soil structure consists of three different types of particles: larger rock particles, known as sand; organic particles, made from the breakdown of plant material known as loam; and fine particles, which are called clay. Clay particles are so tiny, they compress together and do not allow oxygen and water to readily pass through. In wet weather they are slippery and soggy, while in dry weather they are rock-hard. One way to improve clay soil is to add an organic loam such as peat moss to change the structure.
Break up soil in fall with a rototiller. As winter sets in, clay soil will retain water. This water will expand as it freezes and contract as it thaws, which will loosen the soil and make it easier to work with in the spring.
Wait for the soil to dry in the spring before adding peat moss. Wet clay soil will stick to your tools and make them hard to work with.
Loosen soil with a garden rake and spade down to a depth of 12 inches.
Spread a 4-inch layer of peat moss over your soil.
Mix the peat moss into the soil with a rake.
Repeat the process in fall. To change the structure of soil you will need to gradually incorporate peat moss until the soil is 50 percent organic materials.
Things You Will Need
Rototiller

Rake

Spade

Shovel

Peat moss