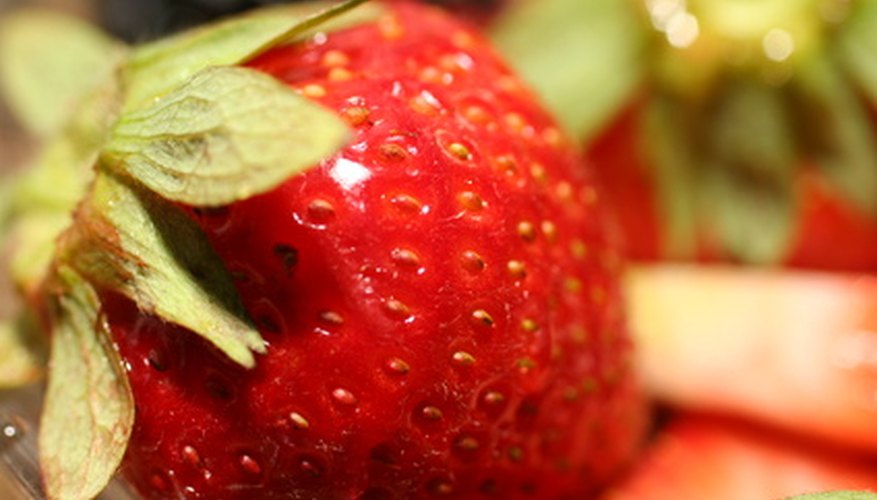 Strawberries are a popular fruit for amateur gardeners and experts alike. These plants can be grown in a variety of conditions, including containers, raised beds or garden plots. Provided with the proper soil and care, they will produce fruit quickly and provide plenty of delicious strawberries. Watering strawberry plants can be tricky, as they are susceptible to both over-watering and under-watering. When you find the right balance, you will be rewarded with a crop of juicy berries.
Plant the strawberries in well-draining soil that can still retain water well. Combining peat or compost with your existing soil will help improve both heavy soils and those which drain too quickly.
Allow a minimum of 1 square foot per plant in beds. For larger, more established plants, you may need as much as 2 or 3 feet per plant.
Water strawberries at least once per week. Measure rainfall in your area to ensure your plants are getting enough water if you plan to rely occasionally on this type of watering. Strawberry plants need at least 1 inch of water each week.
Water your plants in the morning. Never water in the heat of the day because the soil will dry before the water reaches the plant's roots. Watering early in the day also allows the leaves to dry in the midday sun rather than remaining damp throughout the night, which can damage strawberry plants.