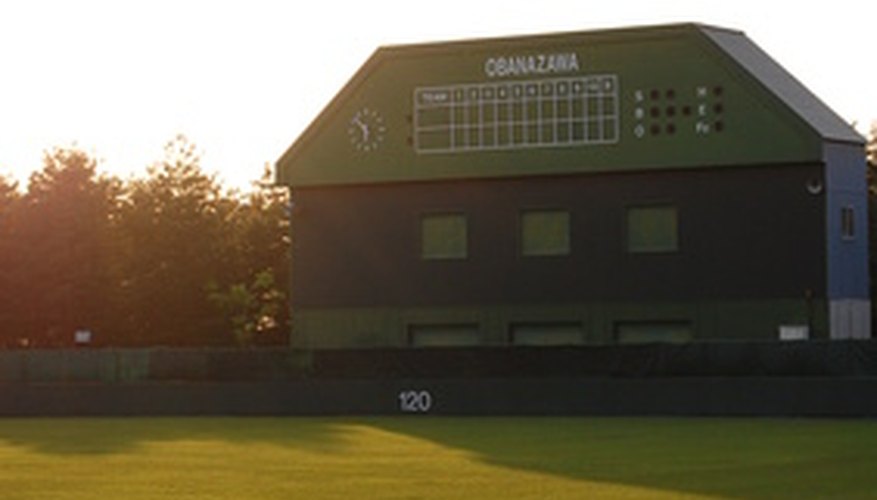 スコアボード image by white bird from Fotolia.com
New sod is quite an expense for a homeowner to incur. Treating it properly will help the roots grow into the earth and turn the sod into a lawn. Knowing how to water the grass and how long is one of the most important tasks, but you should also treat it with care as if it is a newly forming skin.
Apply a fertilizer to the soil before installing or having the sod installed. The fertilizer will bring the soil to the proper pH level and give the new grass an extra boost of nutrients.
Stay off of the sod as much as you can. When the sod is put in place, avoid walking on it until the roots are established. This will take about two weeks.
Water the grass in the mornings and early late afternoon. The morning watering lets the grass soak up the water before the sun dries it up. Watering during the heat of the day wastes water because the sun evaporates much of it. Wait until the late afternoon to water the second time, so that all the water won't evaporate. Do not water at night. Watering in the dark promotes mold growth.
Apply water for about a 15 minutes at each watering for the first week, then switch to a once a day watering in the morning for 30 minutes. Water only every other day during the third and fourth weeks. Cut watering time down by at least five to 10 minutes if you have a shady lawn. Also water less if the sod was started in the fall instead of spring.
Pull up an edge of the sod to check and see if the water is getting down to the roots and the earth below the sod. If it isn't, water more.