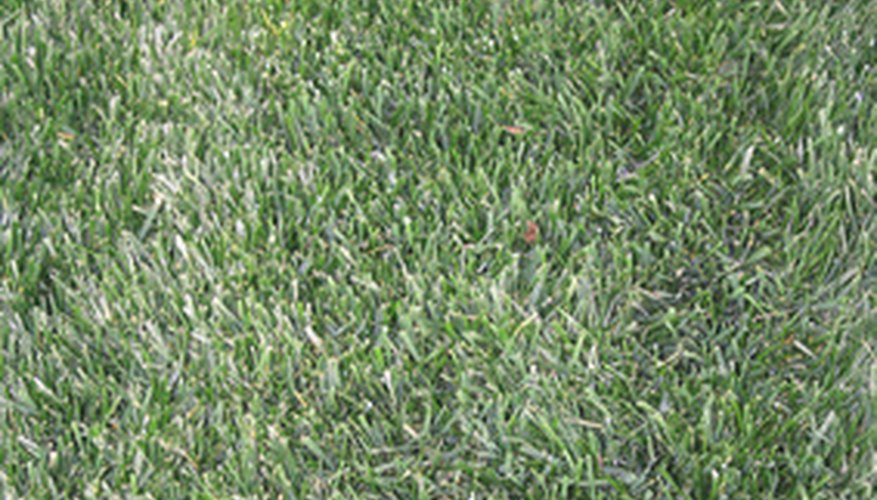 After the struggle and effort it takes to lay out new sod, the last thing you want to do is ruin it or create gaps by walking on it. As new roots take hold between your sod and the soil, walking can inadvertently rip the roots and slow down the process. With careful walking, your new sod should only take a month to firm up and be ready for average, light foot traffic. Allow your sod to grow for two to three months before you expect to play games or run on the lawn.
Avoid walking on the sod when it is fully wet and saturated. If you don't have a sprinkler and need to hand water the lawn, start watering the grass as far away from your home as possible and work backward toward your home to keep you off the wet sod.
Walk on the sod lightly between waterings only when necessary from one point to the other. Avoid sliding the sod, so pick up your feet as you walk, without scooting them.
Take different routes over the sod to keep wear down on any specific parts of the sod. Encourage family members to do this as well, particularly during repeated trips, such as bringing in groceries, where the same path can otherwise absentmindedly be walked on repeatedly.
Lay down pieces of plywood to cover the sod for only a few hours if particularly large traffic will be coming through, such as moving furniture. Only set the plywood down immediately before you need to cover the sod, and pull it back up as soon as you don't need it anymore. Avoid blocking the sun from the sod for long periods.
Tip
Walking on wet sod can leave impressions which make the lawn lumpy, form gaps between rolls, and potentially kill off the grass. Discourage walking on the sod if at all possible.