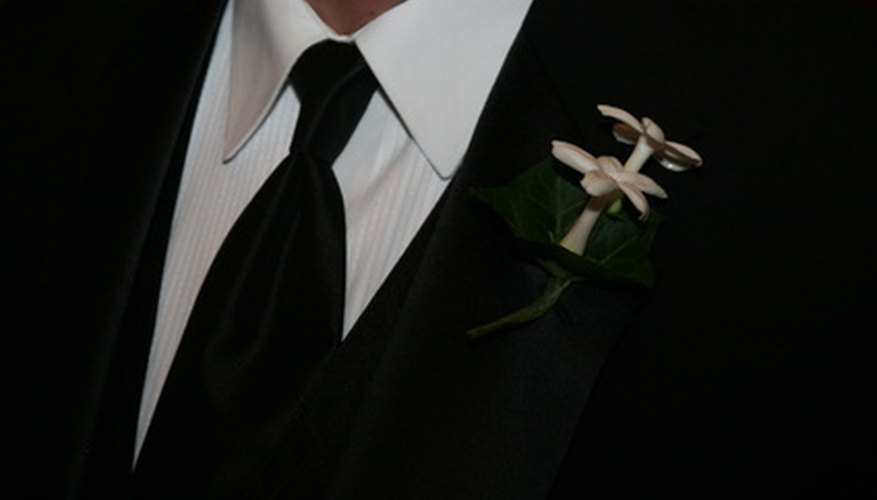 Stephanotis floribunda, or Madagascar jasmine, is a woody climbing plant that originates in Africa. The hothouse or tropical plant features a waxy, strongly fragrant blossom that is a popular wedding flower. Stephanotis, a component in leis, is also known as the Hawaiian wedding flower. White tubular-shaped 3-inch-long blossoms are capped with five petals that resemble a star shape. The gardener can buy stephanotis seeds or potted plants to set out in a garden with a trellis support.
Inspect the stephanotis plant when shopping at a greenhouse or store. Check to make sure that the woody vine is healthy. The vine should have no breaks in it.
Look at the flowers if the plant has open blossoms. Make sure that they are white, sturdy and have no signs of mold. The leaves must be deep green and shiny.
Check the plant pot to make sure that there is no insect infestation.
Search out reputable catalog or online sales sites if a local greenhouse has no stephanotis vining plants, seeds or cuttings for sale.