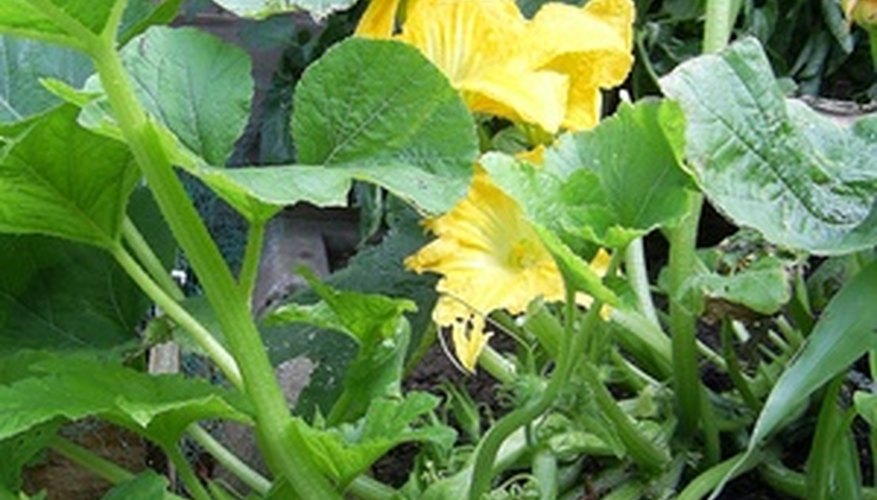 Both winter and summer squash are easy to grow garden vegetables that offer a wide range of culinary choices. Winter squash has a thicker skin with longer storing ability. Summer squash requires only 45 to 50 days for maturity but winter squash requires 70 to 110 days. Plant both types of squash seeds at the same time but take into account the maturity time span for each. Both types of squash require planting in the springtime after all danger of frost has passed unless you are planting in the south where winter planting is often successful.
Choose a sunny location to plant squash seeds.Till the soil to a depth of 10 to 12 inches. Work a general purpose 10-10-10 fertilizer into the soil at a rate of 2 lbs. per 100 square feet of garden space.
Mound the soil into small mounds approximately 8 to 12 inches high. Space the mounds 24 to 36 inches apart.
Place two to three seeds into each mound. Press the seeds 1 inch into the soil.
Water the squash seeds thoroughly. The soil should be moist to the touch but not water-logged. Keep the seeds moist until germination occurs. Squash plants enjoy moist soil.
Things You Will Need
Tiller

General purpose 10-10-10 fertilizer

Shovel
Tip
Thin the plants to one to two squash plant per mound after germination has occurred.