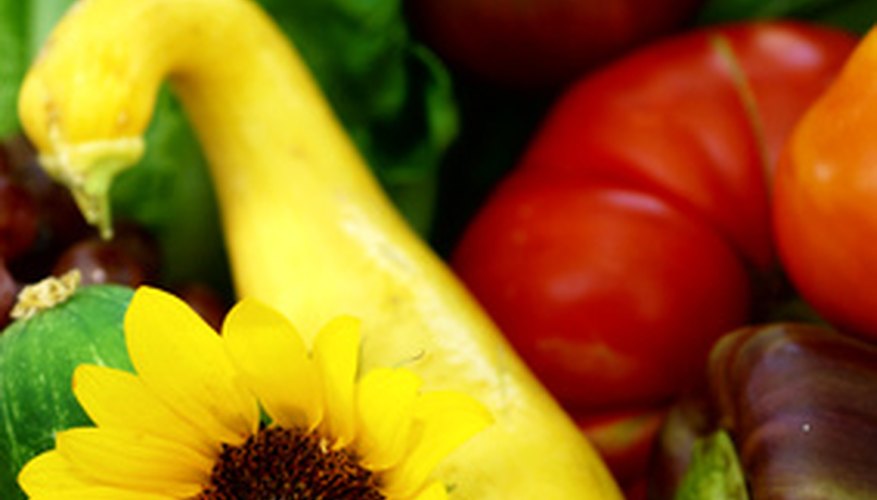 Raised bed vegetable gardening offers many advantages. With raised beds gardeners don't have to worry as much about space, as they will no longer need to be able to walk through rows for upkeep and harvesting. Gardeners living in areas with poor soil find beds especially helpful. With a raised bed filled with good soil the local earth need have no effect on your vegetable crop. When properly prepared and maintained, raised bed gardening can be a life saver. Or, more accurately, a vegetable garden saver.
Fill your garden beds with nutrient rich planting soil, leaving about 4 to 5 inches of space from the top. You can find good planting soil at department stores as well as garden supply stores. The amount of soil needed depends upon the size and number of beds you wish to garden.
Add organic compost fertilizer to the soil. This too can be purchased at hardware and garden supply stores. One third of the soil should contain compost fertilizer.
Mix the compost and soil together. You can either use a shovel, a gardening spade or your hands (for smaller boxes).
Water the soil until moist, but not flooded or muddy, once the sun has gone down. Water each bed in this way, using a garden hose or a watering can.
Plant your vegetable seeds or seedlings the next morning. Don't wait until the soil grows hard and dry after a day in the hot sun, which makes the task of planting more difficult.