In "The American Woodland Garden," author Rick Darke examines the woodland as a garden "on the edge" of other areas such as wilderness, marshes, prairies and settlements. This quality of proximity to other areas that a woodland garden has makes it hospitable for a wide variety of non-native as well as a wealth of native plants.
The Canopy
The tallest trees establish the character of your woodland; native varieties of maple, oak and elm grow in every region and each region has its own special natives. Northeasterners may choose silver or sugar maples, mockernut or shagbark hickory. Southern woodlands contain ash-leaf and striped maple, Virginia pine, beech and white ash. Midwesterners might choose bitternut hickory, red maples, eastern black walnut or sycamore. The woodlands of the mountainous and northwest regions contain ponderosa pine and Colorado spruce as well as canyon maple and quaking aspen.
The Understory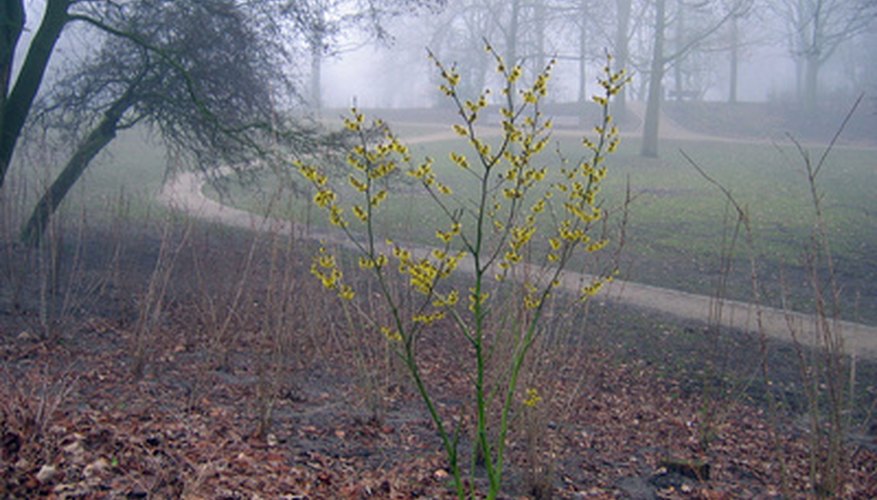 If your woodland garden already has trees to provide its canopy, you're ahead of the game; all you need to do is clear out the brush, choose which trees are worth keeping and thin out the unwanted saplings. The understory is then ready to be populated with shorter trees or shrubs. These plants tend to create clusters with offspring. Northeastern Atlantic white cedar, sweet birch, American hornbeam and eastern redbud are shorter trees. Southeastern paw paws, fringe trees, river birch and flowering dogwood fit the understory. Midwestern river birches, scarlet buckeyes and black currants are lower story dwellers. Westerners can choose mountain birch, lumber pine, wild plum and trifoliate barberry for understory plantings.
The Floor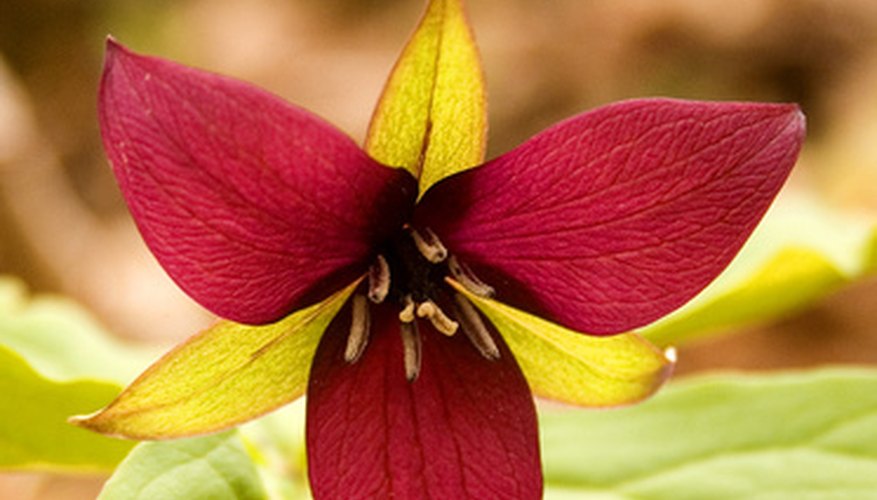 The lowest part of the woodland world is full of nourishment and detail. Layers of decaying organic matter form a soft floor and fertile soil for acid-loving azaleas and rhododendron. Smaller shrubs like wild sarsaparilla, spotted wintergreen, red-twig serviceberry, red osier dogwood and New Jersey tea cover trillium, Jack in the pulpit, trout lilies, mayapples and violas. The woodland floor benefits from existing on the edge; natives of other areas like daffodils, astilbe, cranesbill and tiger lilies bloom before deciduous leaves fill in or grow in open clearings.