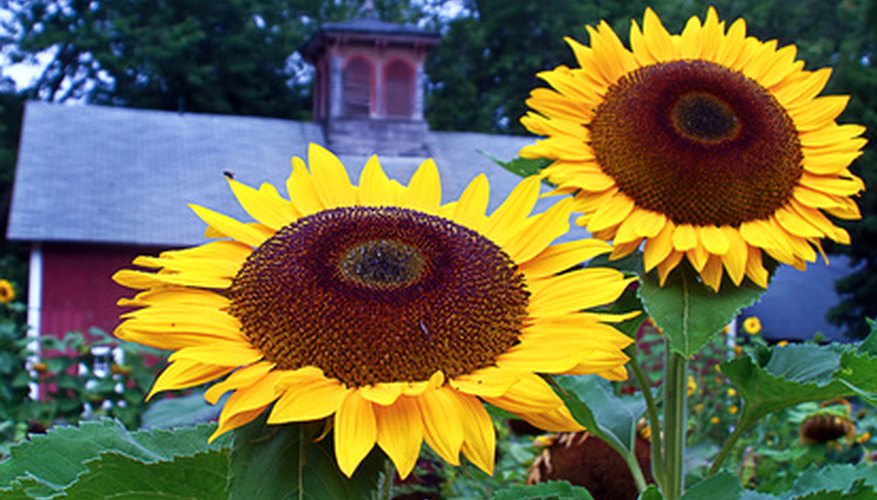 Children can learn responsibility, problem solving, nurturing and independence through gardening. They also learn about plants, food and the natural world when they participate in gardening activities. If you are planning a children's garden, plant things that children will love to keep to their interest high and to make gardening a fun experience for them.
Textured Plants
Children use their senses to explore the world around them, so be sure to include some plants that have different textures in your children's garden. Try fuzzy plants like woolly thyme, Dusty Miller and lamb's ears. For prickly plants, squash vines, coneflowers and strawflowers are good choices. Other good sensory plants are rubbery begonias, smooth peppers and delicate columbine.
Vegetables
Kids are more likely to eat the foods that they grow themselves so be sure to add some vegetables to your garden. Choose vegetables that are easy to grow from seeds or transplants. Green beans, corn, snow peas and pumpkins can all be grown easily from seeds. Cherry tomatoes and cucumbers will grow best when started from transplanted seedlings.
Sunflowers
There are many varieties of sunflowers, from small dwarf flowers to tall sunflowers that grow up to 12 feet. Sunflowers are easy to grow from seed in full sun. Plant a variety of sunflower types and help your kids measure and chart their growth. Keep track of the information in a garden journal using photographs and drawings.
Vines
You can use vines to plant a living playhouse by arranging six to eight long poles made out of pipe, wood or bamboo into the soil of your garden in a circular shape. Lean the poles together and tie the tops together with wire or rope. Then plant quick growing vines at the bottom of each pole. The vines will climb up the poles, creating a fun place for children to play in the garden. Some vines to plant are green beans, morning glories, star jasmine and Mandevilla.
Cutting Flowers
Be sure to plant some flowers that make good cut flowers, so that the children can make their own bouquets and flower arrangements. Zinnias grow easily from seed and make attractive cut flowers. Other flowers for a cutting garden are cosmos, salvia and snapdragons.