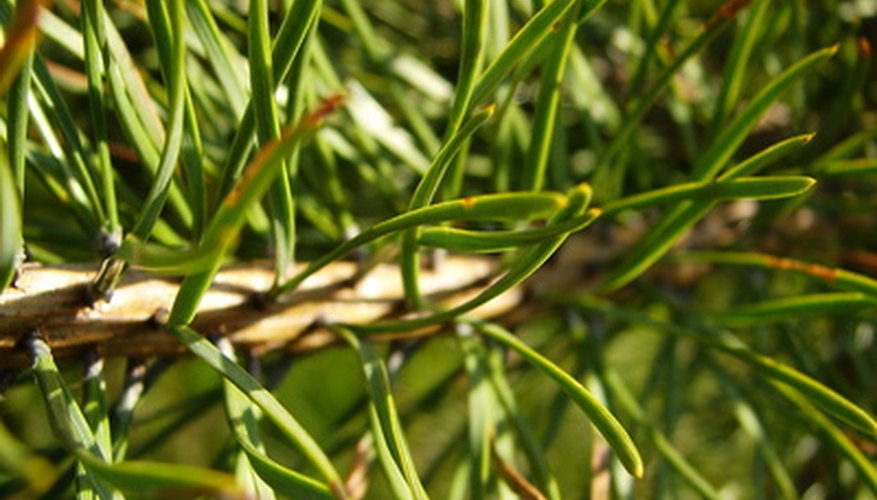 You may have spent many hours scooping up pine needles that fell from your Christmas tree or that covered your garden in the fall. Prickly, sticky with sap and crumbling once dry, pine needles are actually quite useful. Humans have used pine needles for thousands of years for medicine, gardening and crafts.
Mulch Plants
Pine needles create acidic conditions as they decompose. Place them as mulch around plants like azaleas, rhododendrons and blueberries that thrive in acidic soil. The mulch will last for several seasons, as pine needles decompose slowly.
Make Tea
For thousands of years, Native Americans used pine needles medicinally to treat colds and congestion. The tea, which can ease respiratory problems, also can be used in the bath to help gout pain, strains and arthritis. Use young needles from white pines. For drinking, boil 3 tbsp. of needles in 1 qt. of water for 2 minutes. Let the tea steep for 30 minutes. If you are pregnant or nursing, do not drink the tea. For the bath, place needles in a muslin bag and boil in a quart of water. Simmer for 30 minutes, then place both the bag and the liquid into your bath water.
Make a Basket
Native Americans also used pine needles to make baskets, starting in pre-Columbian times, according to Mother Earth News. By coiling long-leaf pine needles, you can join the generations of people who have turned this skill into an American craft. Decorate your basket with beads, sequins or colored thread.