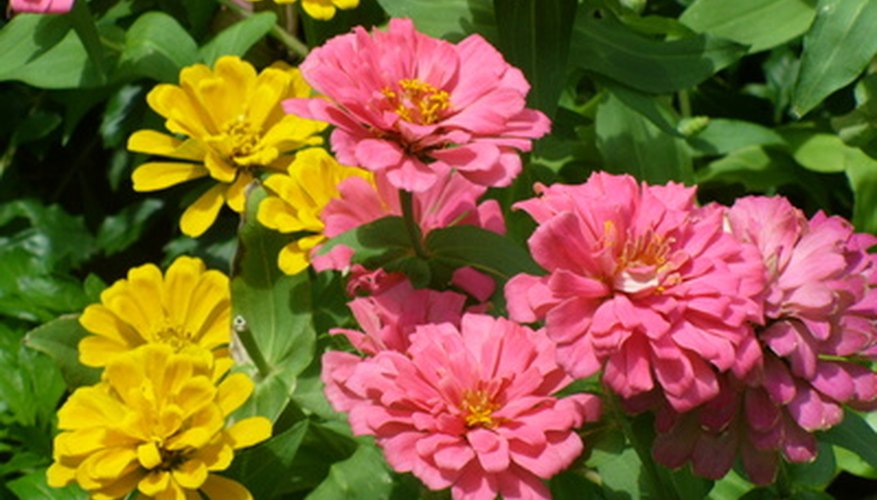 Once June arrives, summer's heat deepens. In terms of garden flowers, June is the month to focus on planting annuals that grow best when temperatures are above 80 degrees Fahrenheit. Forget about pansies, snapdragons, calendulas and other cool-weather flowers. Focus on planting annual flowers with tropical origins that need warmth to grow quickly and flower abundantly. In the United States, the intensity of heat and humidity of summers varies between northern, high elevation and southern locations, so choose annual plants accordingly. Visit a local plant nursery for information pertinent to your region's climate and soils.
Lantana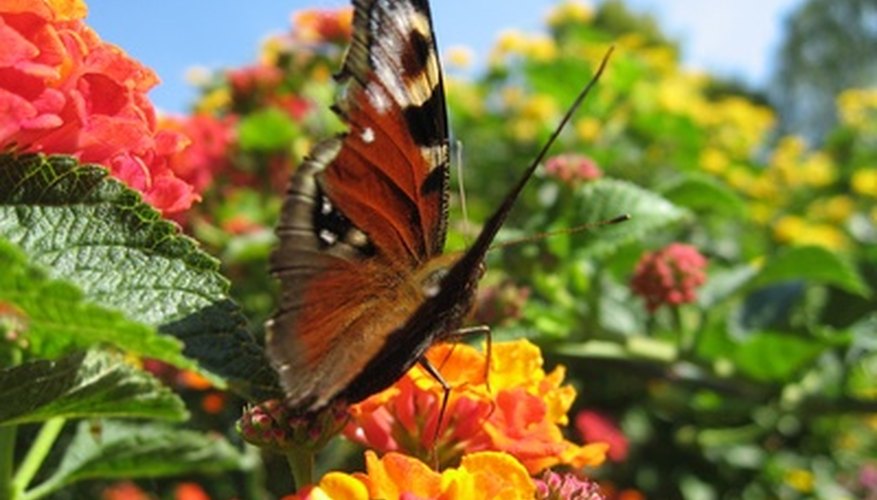 Sometimes called shrub verbena, lantana plants are sprawling plants regarded for their abundant production of flattened flower clusters that attract butterflies. These plants prosper in high heat and humidity and look good in hanging baskets or as a ground cover. In southern climates in the United States, some species of lantana set seed and are regarded as noxious weeds, especially in Florida.
Marigold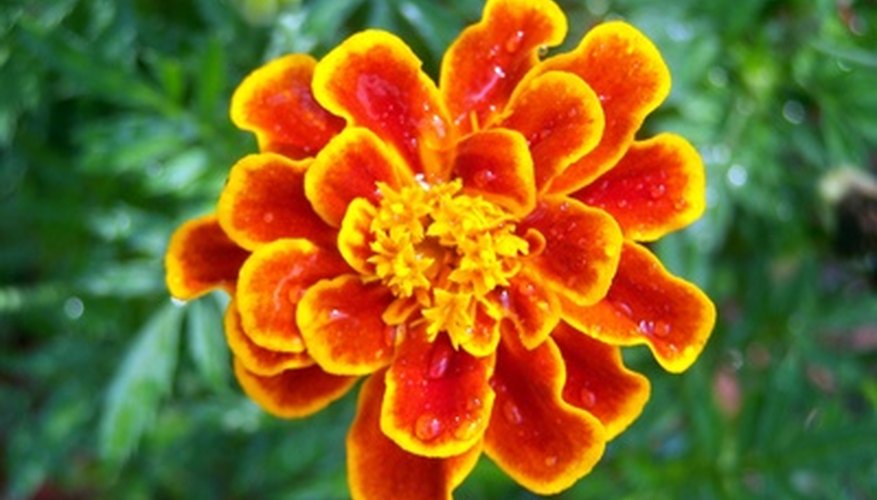 Easy to start from seed, both tall African and short, compact French types of marigold make great annuals to plant from starter packs from the nursery in June.
Madagascar Periwinkle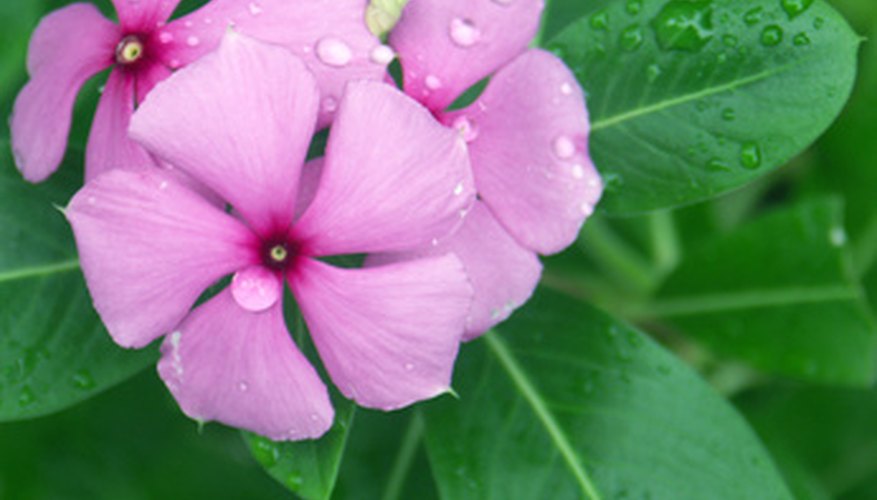 Regions with sandy soils and hot summer temperatures find Madagascar periwinkle a good flowering plant to grow beginning in June. Also called vinca, they make a sound choice for parts of your garden that are out of the reach of irrigation as they are remarkably drought tolerant once established.
Starclusters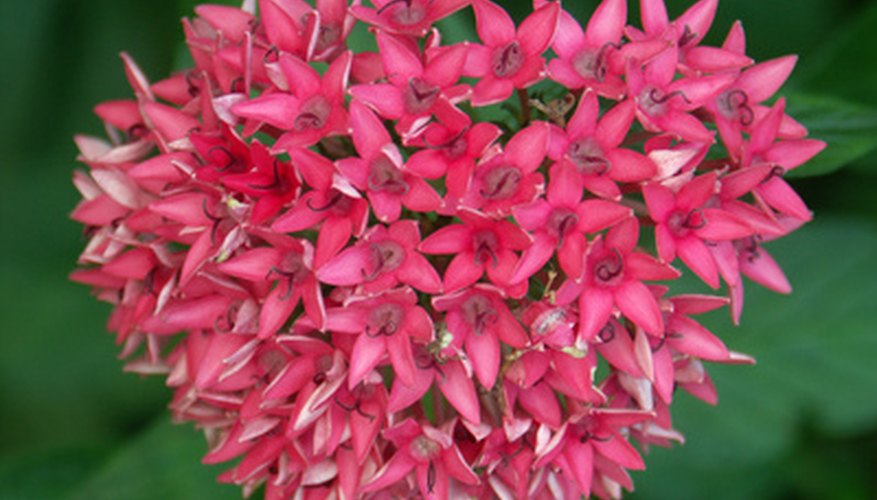 Also called pentas, starclusters grow into bushy plants with puffy clusters of tiny starry flowers that provide nectar to butterflies. Red-flowering varieties attract hummingbirds, too. Starclusters relish high heat and humidity, making them a good choice for the American Gulf Coast.
Impatiens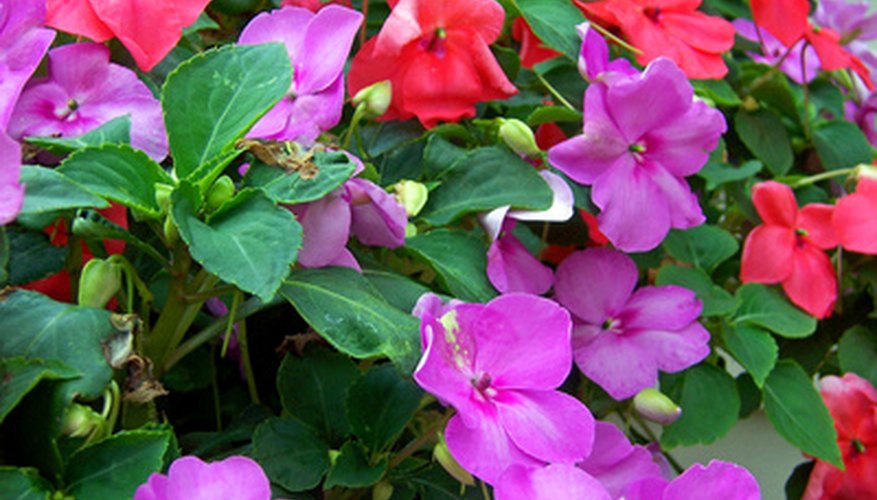 Impatiens, perhaps the most popular summer annual for shady garden areas, can be planted in June. The hotter the temperatures, the more watering they may need to prevent wilting. In sandy soil areas, impatiens do not make good choices when weather is hot, since the watering maintenance is substantial.
Ornamental Peppers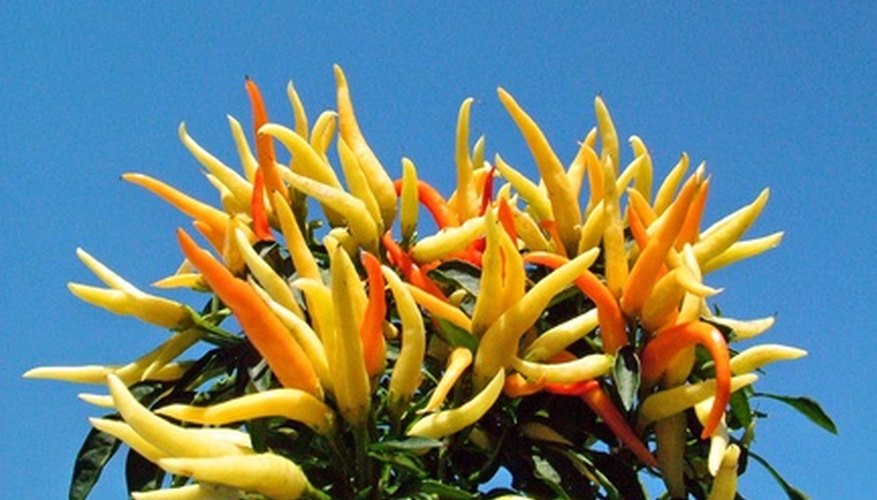 The flowers of ornamental peppers aren't as showy as the numerous purple, red, orange or yellow fruits that develop and look good in mid- to late summer. If you do like them, June is the month to plant them, as they love the intense sunshine and heat and dazzle you by August.
Salvias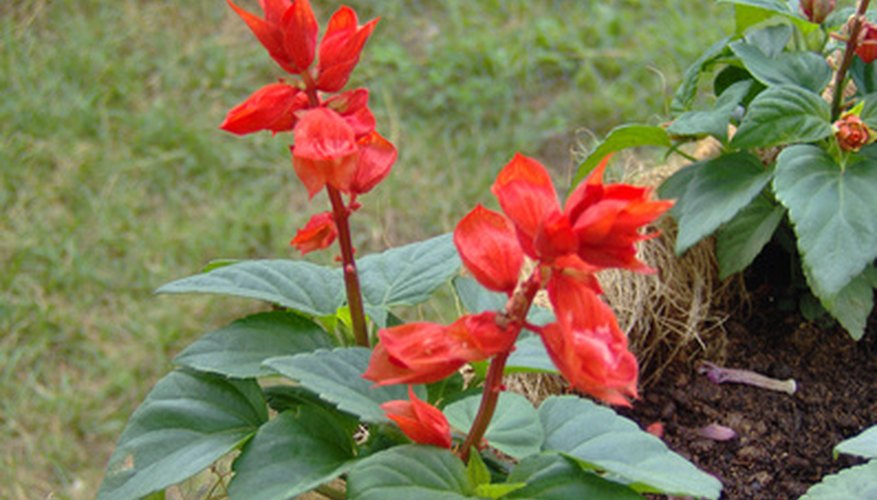 The red tubular flowers of various salvias attract hummingbirds, and other species of salvia yield cool purple to powedery blue or white flower spikes. Whichever you like, plant these heat-loving tropical plants in June to get them off to a good growing start.