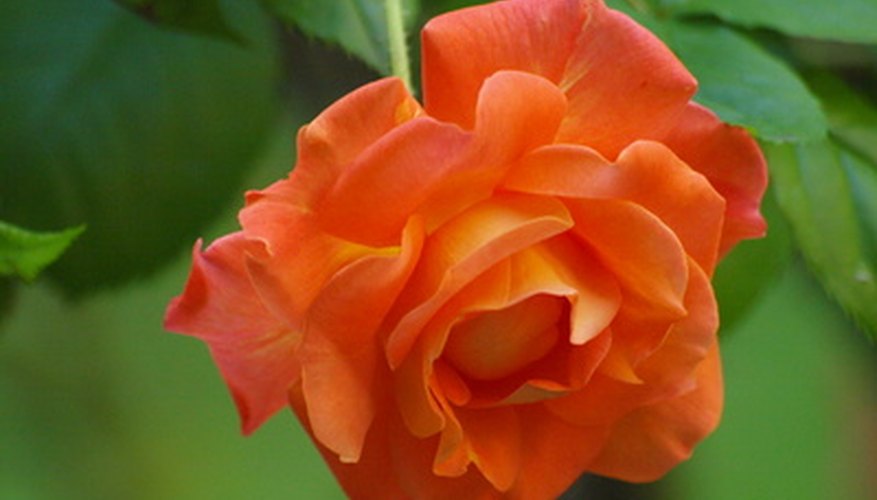 Roses have been used in gardens for a long time. According to the University of Illinois, cultivation of the rose began about 5,000 years ago in China and continues today. There are many varieties of roses to choose from, with the main types being bush roses, shrub roses and climbing roses.
Rose Hedge
Shrub roses can be grown into a dense hedge used for privacy, fencing or just as a boarder around your home. There are a wide variety of shrub roses available including wild roses, hybrids and cultivars. Wild roses have simpler blooms than hybrids and cultivars, but they are easier to care for. Shrub rose cultivars can have either single or double clusters of blooms, according to the University of Illinois.
Rose Bushes
Bush roses come in many types, from the standard size to miniature and tea roses. They can be used in the garden planted alongside annuals or other perennials for a splash of color during their growing season. Bush roses can also be used as container plants as they will grow well in pots. Use container grown bush roses to line a walkway or a drive.
Roses Trellis
Climbing roses are a great way to add color and interest to a trellis, fence or wall. There are many varieties of climbing roses including climbing tea roses, ramblers and trailing roses. Use them to cover an arbor or fence and in a few years time they will be like the Santa Clara University's climbing rose fence.