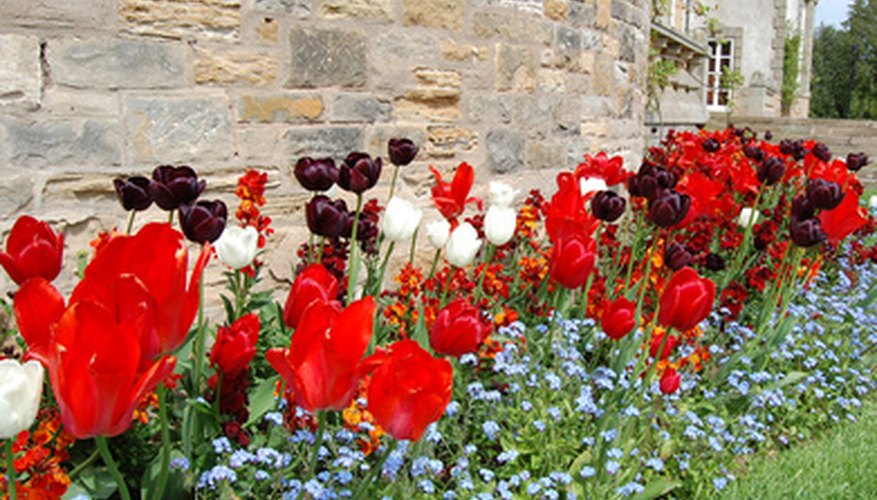 Established flowers beds consume nutrients out of the soil that can be replaced with judicious use of organic or synthetic fertilizers. However, established flowers beds also look best when generally undisturbed and when foreign substances including water are kept off the leaves and blooms. When beds are established with flowering plants that have shallow root systems, an annual top dressing of slow-release fertilizer is the best option to keep the flowers in bloom; it's effective and relatively low-maintenance.
Apply fertilizer to your established flower beds once each year in the middle of your peak growing season, roughly early to late summer depending on your climate.
Scatter the label-recommended dose of slow-release fertilizer granules evenly around the base of your flower plants so that the fertilizer lands on the soil surface and not on or in between the plant leaves or stems. Do not apply more than 4 to 6 lbs. of slow-release fertilizer for every 1,000 square feet of flower bed, per year.
Water the fertilizer into the soil lowly and slowly by placing the garden hose or soaker hose flat against the soil in the bed. Run the water at a low enough volume so as not to splash dirt up on the plant leaves and flower heads and also not wash the fertilizer granules away from the area.