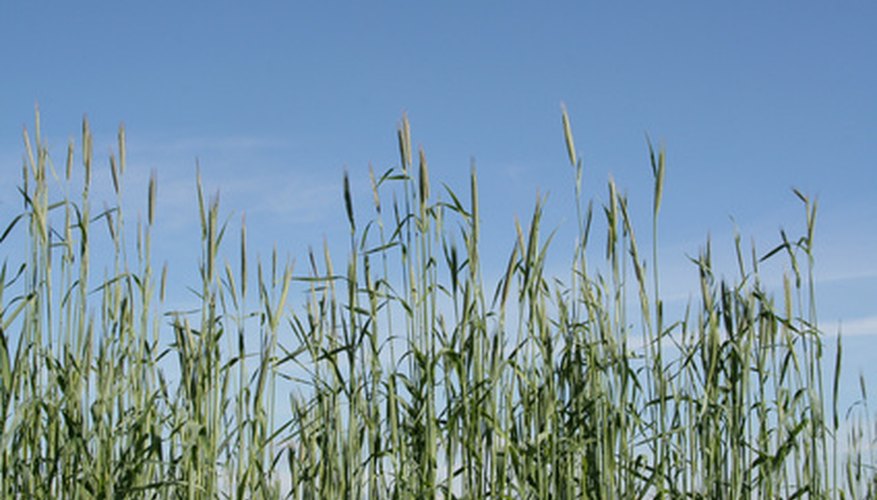 Rye grass is available as a perennial or annual. Perennial rye grass provides good coverage in many lawns, as well as hilly areas and reliably grows each year. Annual rye grass on the other hand, is planted in the fall and only grows from spring until fall. In the home lawn, it is planted to grow green grass in an area where perennial grass, such Bermuda grass, is dormant. Then, in the spring, the rye grass dies and the perennial grass takes over. No matter what kind of rye grass you have, they are mowed in a similar manner.
Wait to mow your rye grass until it reaches 2 to 2¼ inches high. Then set your mower on 1½ inches and mow. Simply mowing in rows is acceptable.
Rake the lawn clippings, if desired. Also, rake if the grass clumps in small areas after mowing. Clumps of mowed grass might turn rye grass yellow.
Mow your rye grass again when it reaches 2 to 2¼ inches tall again (so you are only mowing a third or less of the total grass height). Expect to mow annual rye grass every four to five days, but possibly more frequently during the fall and spring when the grass is growing quickly. Perennial rye grass usually only needs mowing about once a week from spring until fall.