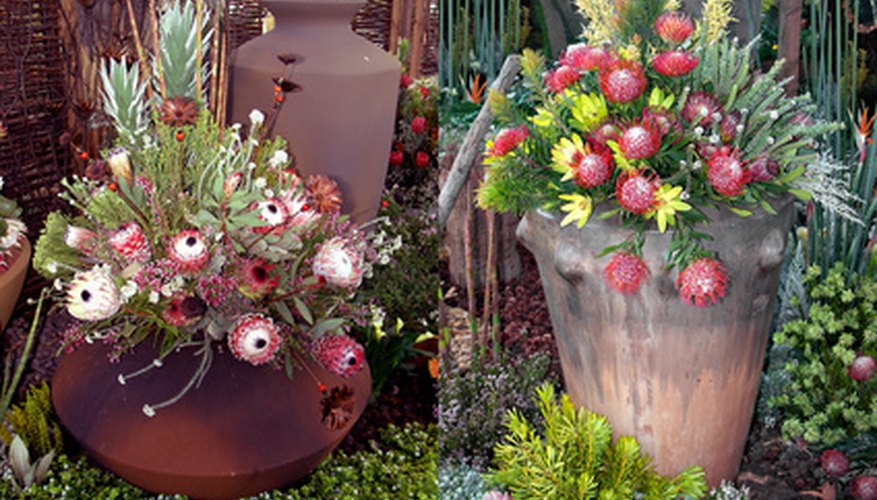 Starting and maintaining a container garden allows you the ability to make the most of small spaces. Small pots fit in between larger containers, making it easier to incorporate a variety of colors, textures and scents with your container floral garden. Several varieties of flower are small and ideal for small pots.
Baby's Breath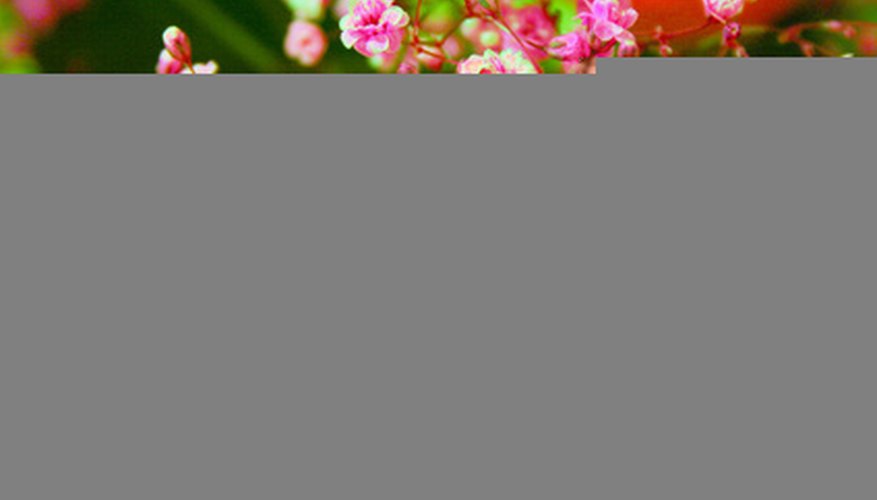 A small flowering annual, baby's breath thrives in small pots but requires frequent cutting back to keep it from overgrowing. Baby's breath blossoms vary in color from snow-white to tones of yellow, orange and pink. It grows in well-drained, alkaline soil, and it makes an attractive addition to the small crevices of any container garden, especially a floral garden of small and other sized pots. In warm climates, baby's breath acts like a perennial flower. Growing it in a pot indoors also ensures that it blooms year-round.
Balloon Flower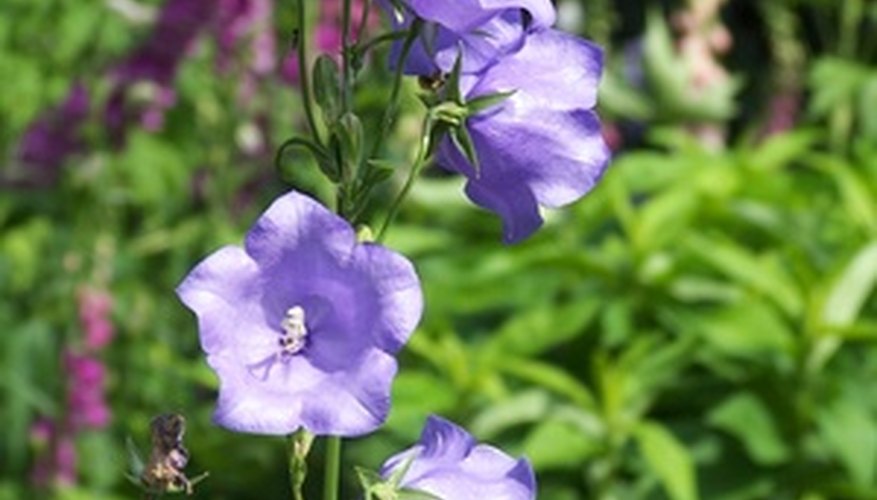 An interesting and colorful flower, the balloon flower grows in tightly formed clumps of upright blooms that sit atop slender and sturdy stems. This makes them attractive choices for small flower pots as they do not tend to overgrow or spread outward. The blossoms of balloon flowers resemble tiny hot-air balloons that open up into a flat "bell" like flower. They thrive in well-drained soil and full to partial sunlight.
English Daisy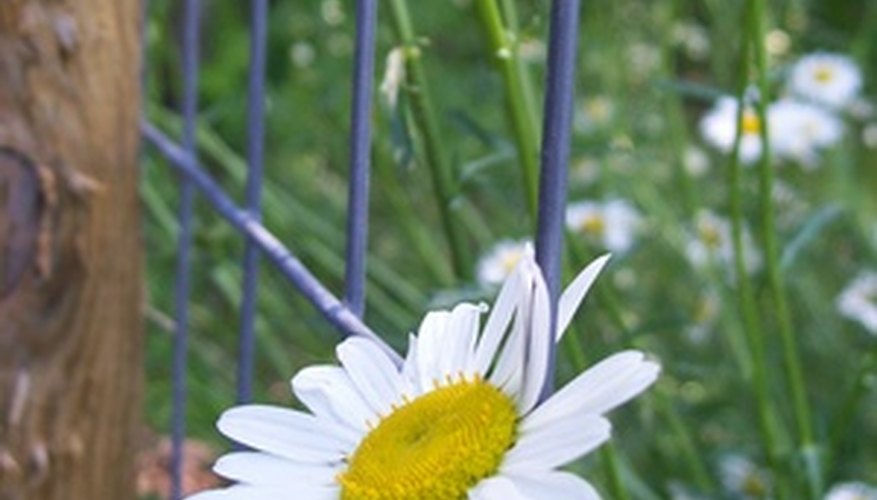 A delicate spring annual sometimes known as a "true daisy," the English daisy thrives in small pots due to its compact size. English daisies grow 6 to 12 inches tall and produce small, frilly blossoms of white, pink and other pleasing hues. English daisies prefer cool, moist soil with light sunlight and shade from the afternoon sun. Growing English daisies in small pots adds old-style cottage charm to your container garden.