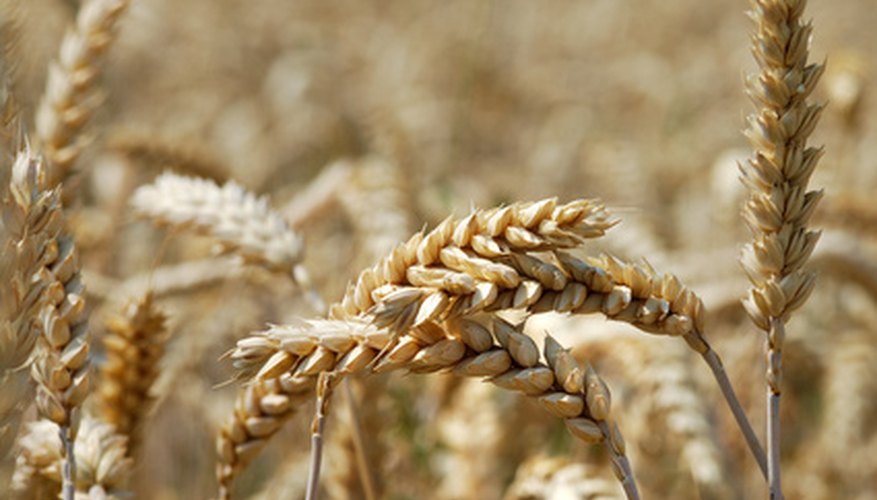 Ryegrass comes in both annual and perennial varieties. Both seed varieties are used for overseeding dormant warm weather lawns for the purpose of preventing erosion and disease. Ryegrass does well in a variety of conditions including cold, warm, shady areas or full sun. Rapid-growing ryegrass has a long growing season but does not do well in drought conditions during the summer, says Penn State. Establishing winter ryegrass requires the right preparation and care.
Decrease watering of turfgrass over the fall months to prevent disease problems and oversaturation of the ryegrass seed, notes Clemson University.
Aerate the lawn using a core aeration machine to reduce thatch for ryegrass establishment. Core aeration removes plugs of dirt from the lawn that, once broken, break down dead plant material that makes thatch. Rake the dirt plugs to break them apart.
Apply the ryegrass seed anywhere from early August to October 1, says the University of Kentucky. Apply 10 pounds of annual ryegrass seed per 1,000 square feet, or 5 to 15 pounds of perennial ryegrass per 1,000 square feet. Sow half the seed using a seed spreader in one direction, then cross in the other direction, applying the last half of seed.
Water the lawn daily to force seed germination, says Clemson University. Overwatering will wash away the seed, so water lightly. Water daily until the grass is mowed twice at 1 to 2 inches.
Apply 1/2 pound of 16-4-8 or 10-10-10 fertilizer after the second mowing of ryegrass, then apply a complete, quick-release fertilizer in late winter or early spring.