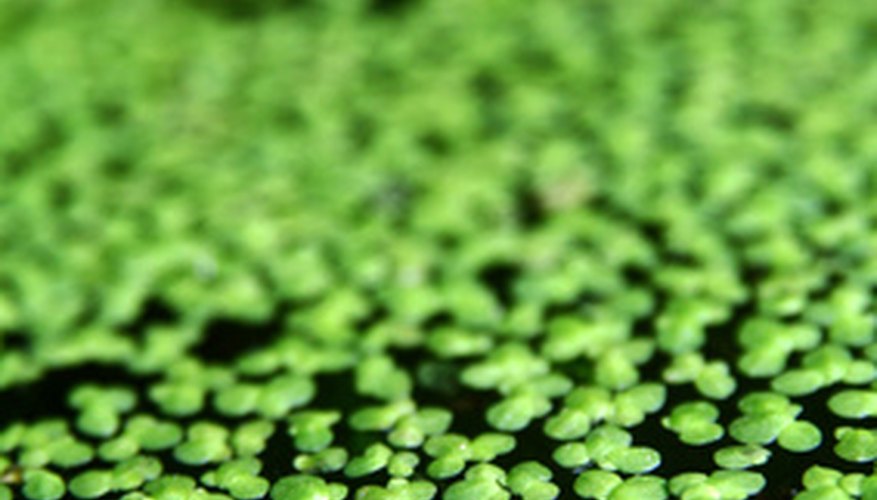 Plants do not require soil to live, in fact, they need only the nutrients a good soil provides. Hydroponic gardening is a method of growing plants without soil, using a nutrient solution to provide the 13 elements Virginia Cooperative Extension says is required of plant growth. Nutrient solution can be found at most gardening centers and is available online. A simple hydroponic system to grow plants is cheap and is possible to build with materials from around the home.
Cut the 2-liter soda bottle just below the shoulder of the bottle and retain the top portion of the bottle. Poke a hole through the bottle cap using a sharp knife, large enough for your piece of yarn to fit through.
Mix your nutrient solution according to the instructions on the bottle. Check the pH of the solution to ensure it is at the right level using a pH testing kit. Alabama Cooperative Extension recommends keeping the pH from 5.5 to 6.5.
Work the yarn through the hole in the bottle and fill the inverted bottle top with vermiculite, winding the yarn through the material.
Fill the bottom of the 2-liter bottle with nutrient solution and place the inverted top so that the bottle top and the bottom of the wick is in the solution.
Plant in the vermiculite. As the plant requires water and nutrients, it will pull the nutrient solution through the yarn. Refill the nutrient solution every two weeks and check the pH regularly to prevent a high pH concentration.