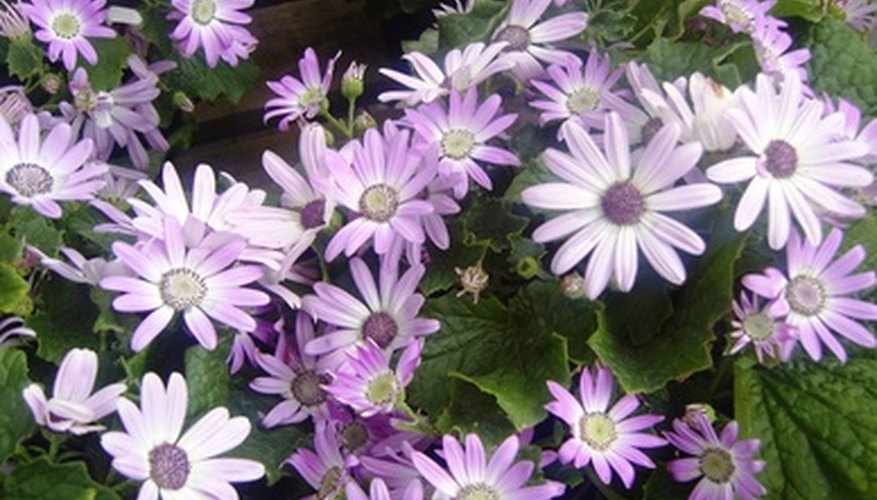 Flowers come in nearly endless varieties to choose from to add to your gardens and yard. You can grow flowers in your landscape to enhance the scenery through adding colors and fragrances. Flowers are available in various sizes, textures, colors and shapes. The best way to plant flowers can vary depending on the specific flower. However, there are some general rules you should follow for the majority of flowers that you plant.
Plan your flower planting carefully to ensure the best growing environment for each type of flower you grow. Create a drawing of your yard, indicate the amount of sun received throughout the day in each area, and make note of any extremely dry or damp soil conditions. Use these details to plan your flower garden.
Select the optimal location to plant flowers depending on the sunlight provided. Pick sunny locations for all plants requiring full sun, and partial- to full-shade areas for flowers calling for it. This information is shown on the markers accompanying flowers, along with other growing requirements.
Plant flowers at the right time of the year, according to the variety grown. The best time to plant most flowers is in early spring, but many flowering bulbs call for summer or fall planting.
Prepare the soil ahead of time by clearing all of the foliage and weeds from the location. Use hand tools or a mechanized tiller to cultivate the soil to a depth of at least a foot, and add slow-release fertilizer or organic matter to enrich the soil.
Dig holes deep enough to plant flowers at the same height as in the containers, and space flowers according to the mature size expected. Remember that flowering bulbs call for specific planting depths for best results. Ask about this when purchasing these types of flowers.
Check the roots of the flowers before planting. Loosen any tangled roots and cut off any damaged or frail roots. Place the flower in the hole, spreading out the roots, and backfill with removed soil.
Saturate all newly planted flowers with water to settle the soil around the root systems. Add more soil to the planting area, if needed, to cover any exposed roots.
Cover the area surrounding the transplanted flowers with mulch 3 to 4 inches deep. Mulching the flowers prevents weeds, retains moisture in the soil and keeps the soil temperature cooler.