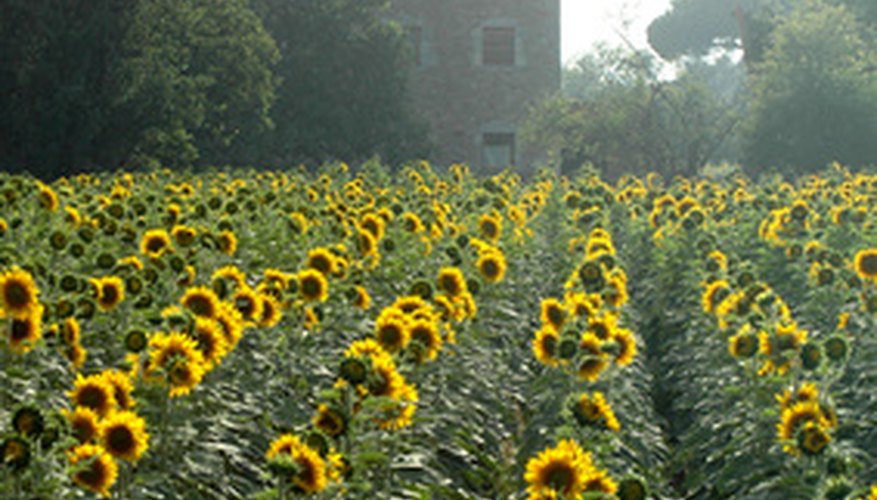 Sunflowers are grown both for their ornamental beauty in the garden and for the seeds. Both people and animals eat sunflower seeds and as the seeds mature, birds and squirrels will give you the most competition for the seed harvest. Many growers will place a layer of cheesecloth or paper bags over the seed heads to discourage the competition.
Cut the mature sunflower stems approximately one foot from the seed head. Sunflower seeds are ready to harvest when the flower head is brown and dry and the petals have fallen from the head.
Rub the seed head with your hands over a paper bag to dislodge the seeds from the head. You also may rub two seed heads together to accomplish this.
Transfer the raw seeds to a burlap or other cloth bag after they have been collected. Raw seeds should be stored in an area where air can circulate around the seeds.
Roast sunflower seeds in a 350 degree F oven on a cookie sheet for 10 minutes. Cool the seeds and salt to taste.
Sunflower seeds also can be boiled in salted water. Add 1/4 and 1/2 cup salt to 2 quarts of water and bring to a boil. Add the unshelled seeds and simmer for 2 hours. Alternatively, they can soak overnight in the same water/salt mixture. Drain and dry the seeds on paper towels.