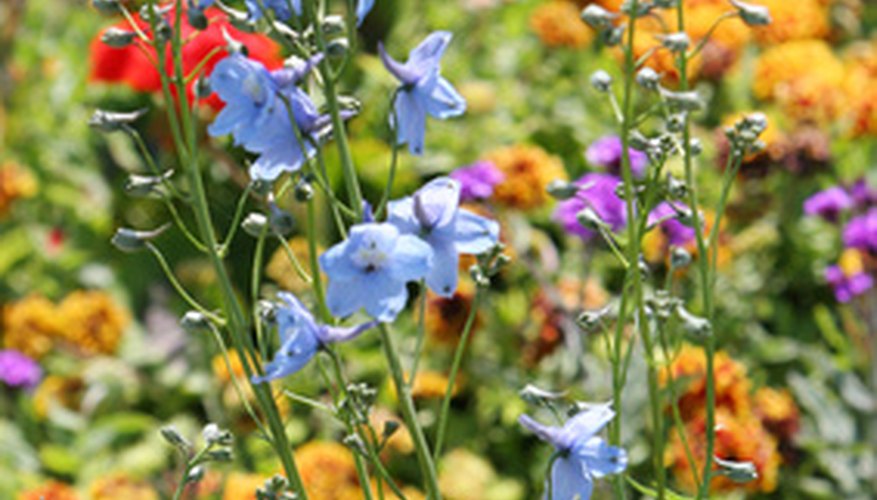 When selecting flowers for your garden keep these factors in mind: flowers and colors you like, garden design, for example: formal, informal, cottage or combination and climate zone, flowers must be able to grow in the climate of your region. If you have no idea where to start, gather inspiration by looking for photographs of flowering annuals and perennials, or visit gardens and take your own photographs.
Honeysuckle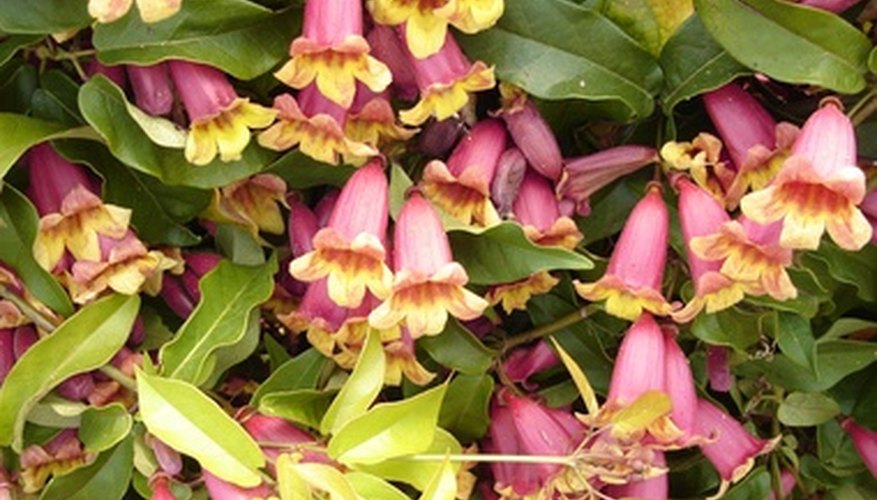 Honeysuckle is a versatile perennial that works well in informal or cottage gardens. It can be found in varieties that vine and others that are shrubs, Most are aromatic and varieties include those with flowers in white, scarlet, cream, yellow, purple, orange and pink. This perennial attracts hummingbirds and butterflies. Plant in moist soil that has been mixed with organic matter such as rotted manure. The top of honeysuckle should be in full sun, while the roots need shade. This can be achieved by planting ground cover near the honeysuckle plant. Honeysuckle can be used for hedge or as a backdrop for other plants. Vine varieties need a trellis or wall.
Helipterum or Everlasting Daisy
Everlasting daisy is a hardy annual that produce papery flowers of pinks and white. They grow well in beds and can be used with other foliage. Plant in late spring in well-drained soil, and are ideal for containers or raised beds. Water only during long, dry spells. The flowers bloom from June through September, but are called "everlasting" because the the flowers can be used in dried arrangements. Helipterum is frost hardy to 32 degrees Fahrenheit, zone 10.
Dierama Pulcherrimum or wandflower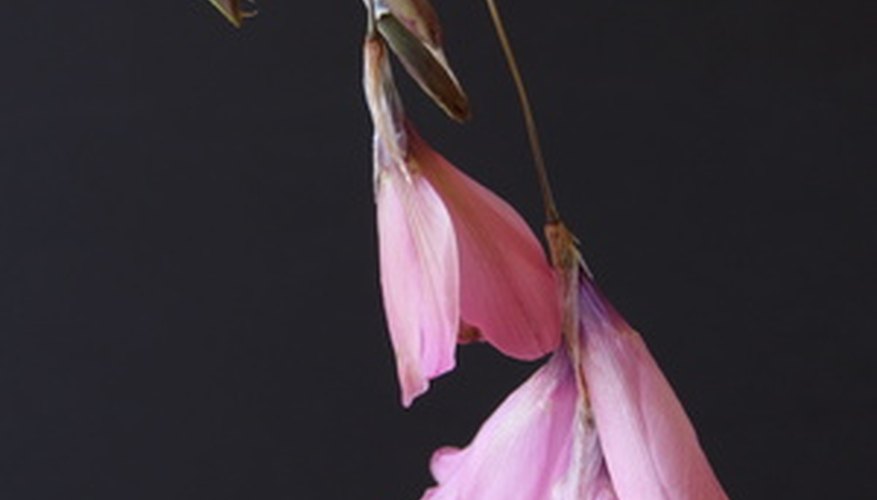 Another versatile perennial that works well in a formal or informal garden, the wandflower is ideal near a water garden feature or as edging. It's thick foliage grows to about 20 inches. Slender arching stems shoot out above the foliage producing pink flowers from July through September. Plant in October or November in full sun. The plant needs moisture-retentive, but well-drained soil and should be kept moist through the growing season. It is also called fairy fishing rods.
Lobularia or Alyssum
Alyssum smells like honey and has masses of tiny flowers in colors of white, pink, purple and lavender. This hardy annual grows to 6 inches in height, making it ideal for edging or containers. Plant in early spring in well-drained soil and in full sun. Lobularia produces flowers from June through September. Clip off dead flowers to get a second bloom on plants during the season. There are several varieties, including creamery, carpet of snow and snow princess. Most are frost hardy to 5 degrees Fahrenheit, zone 7.