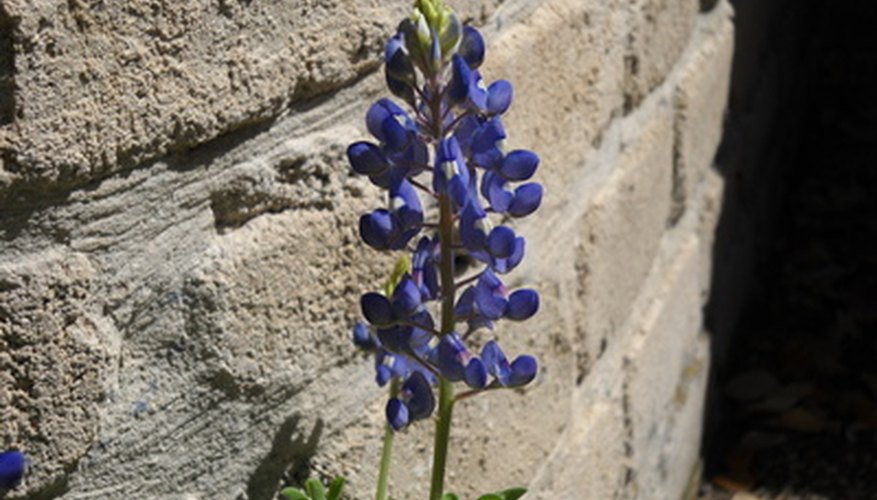 Texas is a diverse state comprised of several geographical regions, each with distinctive climates--from the rugged "old West" in the western part of the state, to the semi-tropical Gulf Coast. Regardless of location, Texas is full of beautiful plant life and colorful flowers. Whether in home landscapes, parks or along roadsides, enjoy colorful Texas flowers for much of the year in Texas.
Texas Bluebonnets
Texas bluebonnet (Lupinus texensis) is the "State Flower of Texas" seen throughout the state. Texas bluebonnets grow 12 to 24 inches tall, with showy, pea-like flowers borne in clusters arranged on terminal spikes. Grow bluebonnets in full sun in moderately fertile (nutrient-rich), well-drained soil. Bluebonnets bloom from March through May. Texas bluebonnet grows in USDA hardiness zones 3 through 8. Texas bluebonnet is a perennial often grown as a bedding annual.
Lantana
Lantana (Lantana camara) is not native to Texas but is now naturalized throughout most of the state, according to Texas A & M University. Lantana, also known as yellow sage, is a rambling evergreen shrub growing 5 feet tall with a rapid growth rate. It produces brightly colored clusters of small, ¼-inch flowers from February through December, depending on the region. Grow Lantana in full sun on various, well-drained soils. Lantana is cold hardy to zone 8.
Spanish Dagger
Spanish dagger (Yucca treculeana), found in South Texas, also known as yucca, reaches heights up to 16 feet tall. It is a coarse-textured, round, upright, evergreen shrub with stiff, sword-shaped leaves and white, showy, fragrant flowers held 2 to 4 feet above its leaves. Grow Spanish dagger in full sun on well-drained soil in hot, dry locations. Spanish dagger is cold hardy to USDA zone 7.
Daylily
Daylilies (Hemerocallis hybrids and cultivars) are easy-care, common perennial flowers in Texas. Daylilies reach a height of 3 feet or less, depending on the cultivar and spread fairly rapidly in clumps. Daylilies have long, strappy leaves and brightly colored, funnel-shaped, up to 5 inch wide blooms in shades of orange, yellow, red and purple. Grow daylilies in full sun or partial shade on various soils. Dig and divide clumps of daylilies every 5 to 7 years to encourage better flowering. Daylilies are cold hardy to USDA zone 3.
Drummond's Phlox
Drummond's phlox (Phlox drummondii) is a common wildflower in Texas growing up to 15 inches tall, with red-, pink-, purple- or cream-colored flowers. Phlox produces small, widely flared, bell-shaped flowers that grow in clusters. Grow phlox in well-drained soil in full sun locations. Divide clumps of phlox every three to four years. Drummond's phlox blooms from February through June and grows in zones 3 through 10.