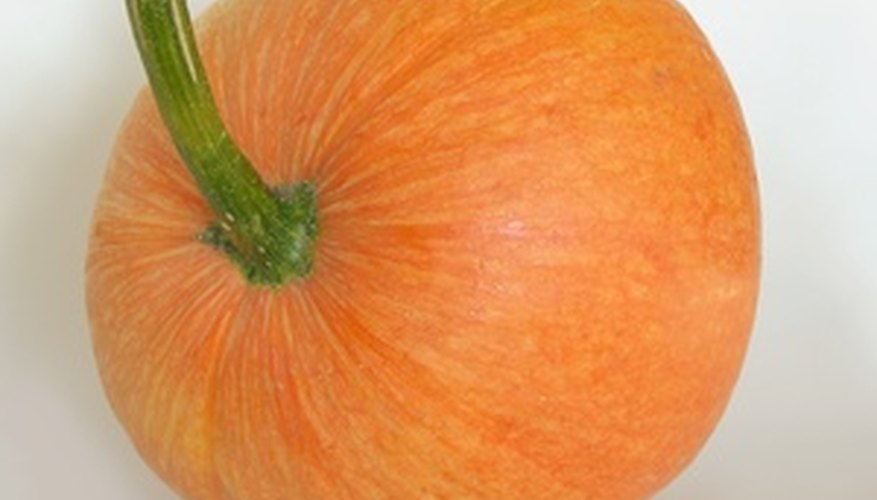 The skin of a ripened pumpkin is as hard as a shell. The orange orbs are much more than a fall decoration or Jack o' lantern canvas. The vitamin and potassium rich pulp or flesh can be used for soup, meal entrees, bread and desserts. Prepare harvested pumpkins such as 'Sugar Treat' or 'Connecticut Field' for canning, freezing and baking. Don't be intimidated by the size of the vegetable or the thick orange skin. According to University of Illinois Extension, you can simplify the challenge by cutting up the small or large pumpkin into manageable pieces for ease of peeling.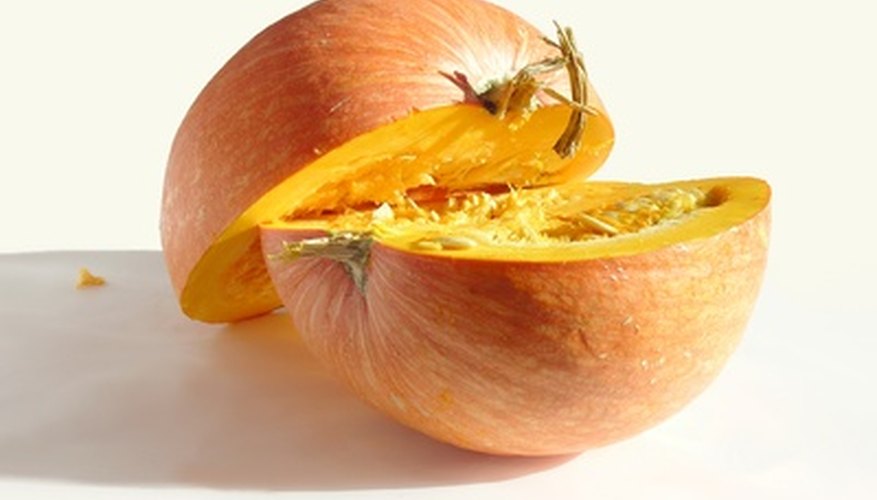 Split the pumpkin open with a cleaver, small clean hatchet or chef's knife. Remove the seeds and stringy center.
Place one half of the pumpkin on to a cutting board flat side down. Cut the piece in half, then halve again with the chef knife. Reduce the second pumpkin half into quarters.
Slice the quarters into inch-thick slices. Cut the slices into 1-inch cubes.
Slice the thick skin away from the flesh or pulp of the pumpkin cubes with a paring knife.