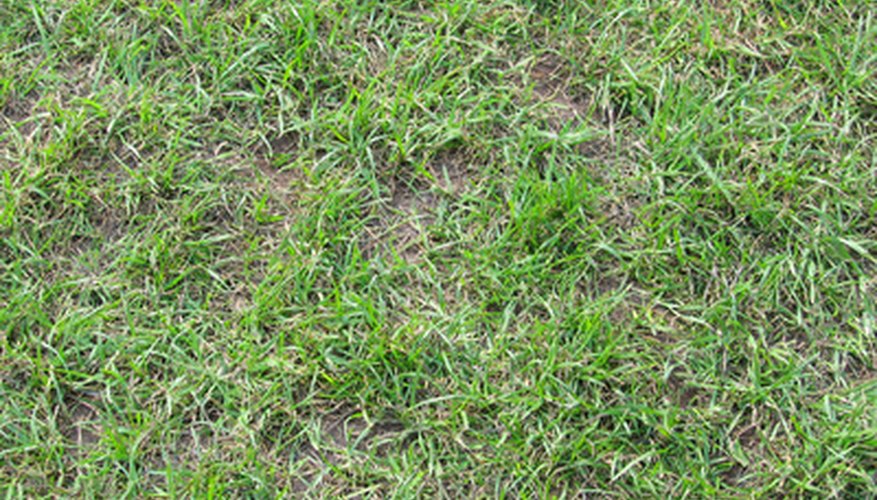 Tall fescue is a cool season, perennial, bunching turfgrass that grows best in the northern United States during spring and fall. Forming a thick, green lawn that is tolerant of foot traffic, drought and cold temperatures, tall fescue is an ideal grass for home lawns, athletic fields and parks. As a cool season grass, tall fescue grows year round, remaining green for eight to nine months. A wide variety of tall fescue grass types with improved characteristics for specific lawn environments is available.
Defiance XRE
Defiance XRE tall fescue variety has more rhizomes than a traditional fescue grass, which provide this variety with exceptional wear resistance and a fast recovery time. Ideal for sports fields, commercial landscapes and home lawns, Defiance XRE is dark green, dense and disease resistant.
Mow-Less
Mow-Less is a combination of several dwarf tall fescue varieties which tolerate shade, drought and heat. As the name implies, Mow-Less requires less mowing and ongoing maintenance than other varieties.
Greystone
Greystone tall fescue has a fine, dark green color and is designed to thrive in the southeastern United States. Requiring less fertilizer and irrigation than other varieties, Greystone offers great wear, disease and drought tolerance.
Pennington Smart Seed
Pennington Smart Seed is a tall fescue blend that promotes deep root growth, providing improved drought tolerance and turfgrass density. This variety requires 30 percent less water than other tall fescue grass and can tolerate moderate shade.
Matador GT
Matador GT is a genetically engineered tall fescue variety with improved growth performance. Matador GT has a dark green color, fine texture and a fast vertical growth rate that forms a dense, drought tolerant and wear resistant lawn.
Kentucky 31
According to Texas A&M University, Kentucky 31 is one of the oldest tall fescue varieties and has greater heat tolerance than other tall fescue grasses. It has long been a popular grass for pastures in the southeastern United States. With a light green, coarse texture, Kentucky 31 is drought and wear tolerant and requires little maintenance.