Several things could be done to property that runs along the side of a mountain, even if the slope is steep. Adding landscaping to mountain property provides a different perspective and allows you to use more of your property and increase its value. If you need a specific piece of equipment and don't want to buy it, lease it from a home and garden store or a rental center.
Steps and Trails
If part of the property is wooded, cut trails into the woods. Clear small areas along the trail. Add park benches to the small clearings. Cut steps into elevated ground. Line steps with treated wood or pavers. If the terrain is too rocky to dig, build or buy wooden steps to cross the steepest parts.
Contact your local zoning office to check for necessary permits. If you hire a company for the job, it will obtain any necessary permits.
Barbecue Pit/Fireplace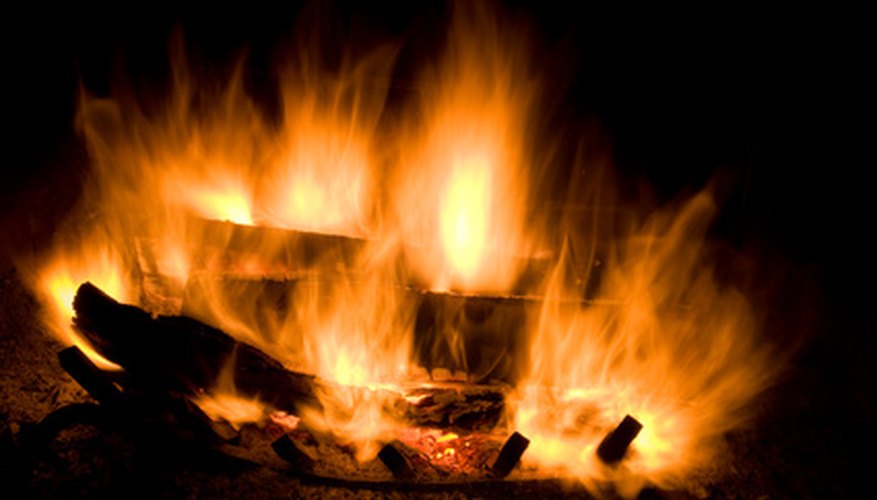 To achieve a parklike feeling on your property, clear a larger space along a trail. Using rock from the property or elsewhere, build a large fireplace. Cover the clearing area with a pergola. Add a picnic table or weatherproof patio furniture under the pergola. Whether you're using a fireplace or a pit, lay a concrete slab under the pergola.
Rose Garden
Some roses thrive in the mountains—choose roses that fall within your U.S. Department of Agriculture hardiness zone. Build or buy several half-moon-shaped trellises. Arrange the trellises around the cleared area of the lawn. Plant different types of roses on each trellis. Arrange benches near the trellises.
Fruit Trees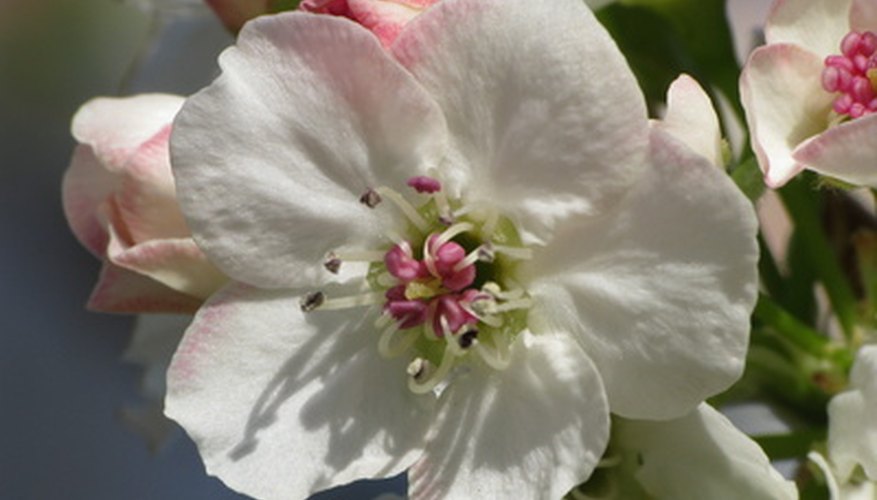 If your mountain property is in the mid-South (Tennessee and the Carolinas), clear a section for fruit trees. If you have a long driveway, line it with fruit trees. Apples and pears do well in these areas. The fruit trees give a synchronous look to the property, especially when planted along the driveway.
Check with the local zoning or agriculture offices to see how many trees constitute a "farm" and whether any special permits are needed, prior to planting more than one or two fruit trees.
Federal Wetlands
If your property is near federally protected lands, check for special permits before working the land. Certain areas and those nearby may not be disturbed with construction. Other areas are protected for migratory birds. You won't be able to cut down trees in this area or clear the land, depending on the restrictions placed upon your property or nearby land.