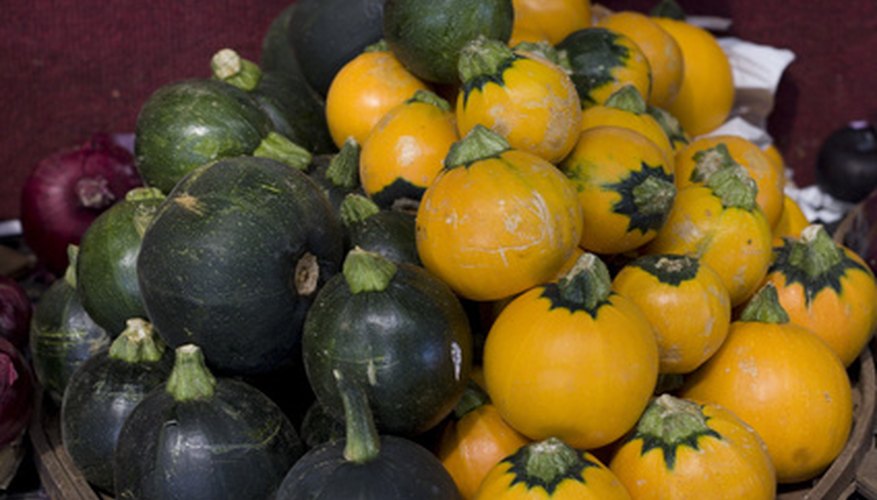 One way to save money on seed costs is to save seed from the plants in your garden for planting the next year. When saving seed you should choose the best plants to save from. Ideally, these should be heirloom and not hybrid vegetables. Because they easily cross-pollinate in the garden, you should choose a single type of squash to grow if you plan to save the seed for next year.
Select fully mature squashes from the healthiest vines in your garden for seed for next year's garden.
Cut the squash in half using a sharp knife.
Scoop out the seeds, along with the fibrous material, from the center of the squash and place in a colander in the sink. You can use your hands to do this or a large spoon.
Wash the seeds in the colander, removing the fibrous strands from the seeds, under cold running water.
Lay out several layers of paper towels on the countertop or a cookie sheet.
Place the seeds in a single layer on top of the paper towels to dry. Replace the paper towels if they become soaked with water from the seeds.
Turn the seeds several times a day until the seeds are completely dry.
Store the dried seeds in a sealed envelope. Label the envelope with the variety of squash and the date stored. Store the envelope in a cool, dry place until needed in the spring.