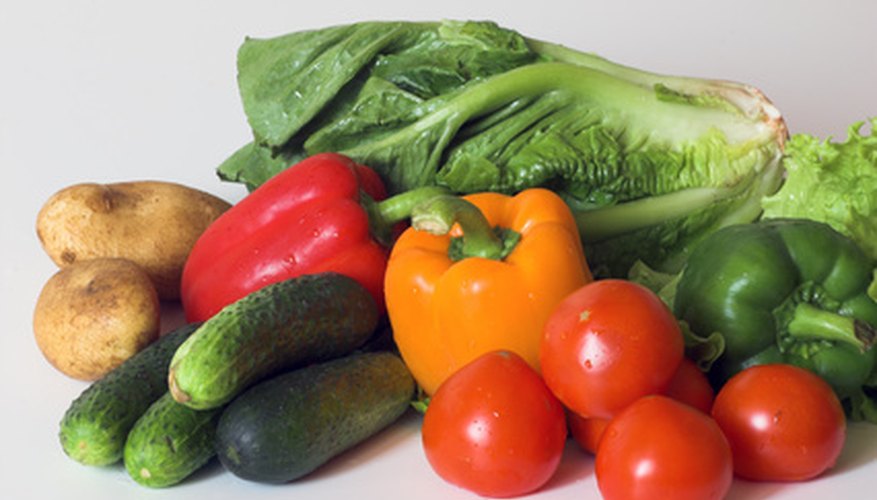 Vegetable gardening provides fresh air and enjoyable exercise for gardeners. The most compelling reason to garden, may be the supply of healthy, delicious food produced at low cost in your own backyard. There are certain vegetables that grown by almost every gardener; these garden plants stay popular year after year because they are easy to raise, are cost effective and taste far superior to their grocery store counterparts.
Cool-Season Plants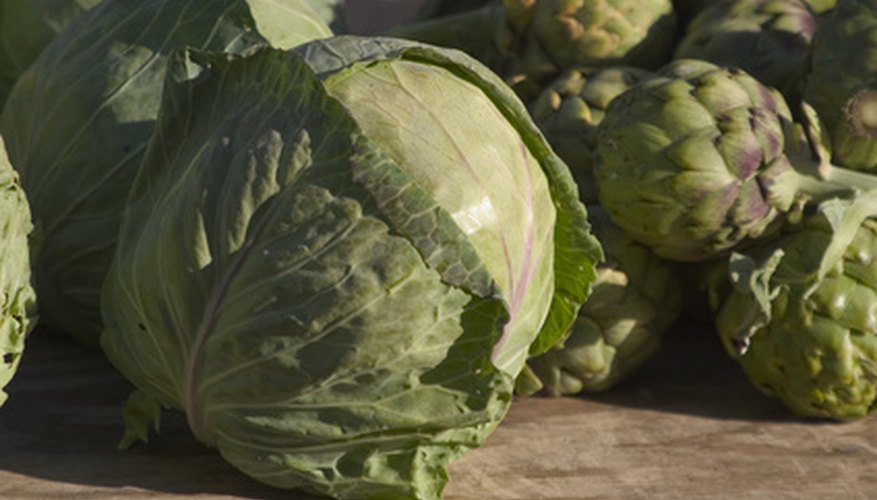 We tend to think of gardening as a summer occupation, but many common vegetables thrive in cooler temperatures. Lettuce, spinach and radishes are some of the most commonly grown cool-season crops, according to Purdue University Extension. These leafy vegetables, as well as others like Swiss chard, and root vegetables, like radishes and beets, all do better in cooler temperatures and can be grown in early spring and again in the fall. Peas--English, sugar and snow--are also common crops that do better in cooler temperatures.
Warm-Season Plants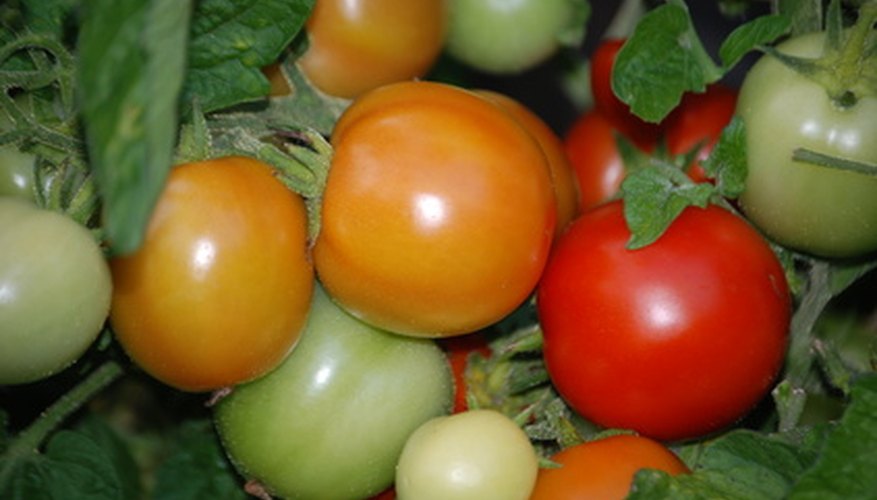 Most vegetables that we typically think of as garden vegetables are summer season vegetables. According to Mother Earth News, the National Gardening Association lists the most common warm-season home vegetables as tomatoes, hot and sweet peppers, green and dried beans, cucumbers, onions and scallions, summer squash, carrots and sweet corn. The U.S. Department of Agriculture adds to the list, cantaloupe, eggplant, gourds, muskmelon, okra, peanuts, potatoes, pumpkins, sunflowers, sweet potatoes and watermelon. Basil and rosemary are popular herbs that do much better in the heat of summer. Tomatoes, according to Purdue Extension, are the most commonly grown vegetable overall.
Perennial Edibles
Perennial plants cover a wide range; these are the plants you have in your garden year round. They vary by climate zone. Asparagus is seen in gardens in every climate zone. Perennial artichokes are a common sight in the mild-climate garden, particularly California, called the "Artichoke Capital of the World," according to University of California Extension.
Fruit trees and berry bushes are perennial presences in many vegetable gardens. Gardeners in warmer climates can grow citrus trees that will produce even in the winter. Cooler climates support apples and other fruit and nut trees that need winter chilling. Popular tree fruits in the home garden are apples, lemons, oranges and peaches, along with apricots, plums, nectarines, tangerines and grapefruit.
Berries are another popular perennial plant in vegetable gardens. Berries, depending upon growing zone, vary from strawberries, blackberries and raspberries to colder climate blueberries. Many herbs are grown year round, either outdoors or sheltered indoors over the winter. Popular herbs include rosemary, thyme, sage, parsley, basil and oregano.