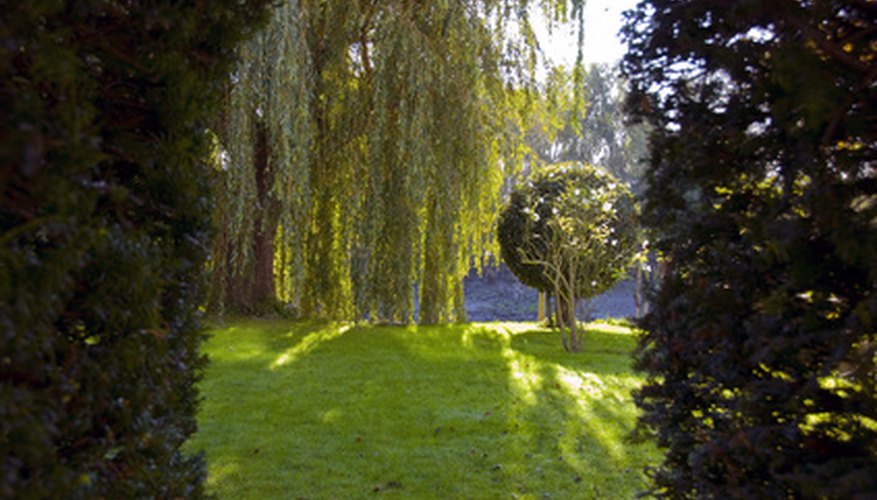 Part of the American dream is owning your own home and having a lush, green lawn. Many people believe they will be the envy of their neighborhood if their lawn is greener than anyone else's. But the dream can elude many new homeowners and some who have been trying to make their lawn green for years. It's not hard to do, with just a few simple hints and tips and the right products.
Making Your Grass Really Green
Plant certified grass seed: It costs more than other kinds of grass seed commonly sold at garden centers and "big box" stores, but it has fewer weed seeds and a higher quality of grass seed.
Water deeply, favoring early morning hours. If you have an underground sprinkler system, set it to run for 30 to 60 minutes once or twice each week, depending on the weather. If you don't have a built-in sprinkler system, set movable sprinklers throughout your lawn area and run them for the same amount of time. Water more often in hot weather and less when it's cooler. Watering your lawn for a few minutes every day is not the correct way to make your lawn green.
Mow your lawn on a regular schedule, but don't cut it too short. If you cut off more than 1/3 of the length of the grass blades, this practice will stress your lawn and it can react by turning yellow.
Fertilize in the fall. Grass goes into a dormant period in winter in many climate zones, so when you give it a good quality grass food in fall, the roots will use the dormant months to build strength, resulting in strong, healthy green growth the following spring and summer.
Improve soil aeration by limiting the amount of traffic that occurs on your lawn areas. Aeration tools are available that make it easy for you to improve the air that your lawn's soil holds. Aerate your lawn in spring or fall, but not in summer.
Rake your lawn frequently, to help remove the thick layer of thatch that exists between the green blades and the soil. Dethatching also helps to improve your lawn's aeration.