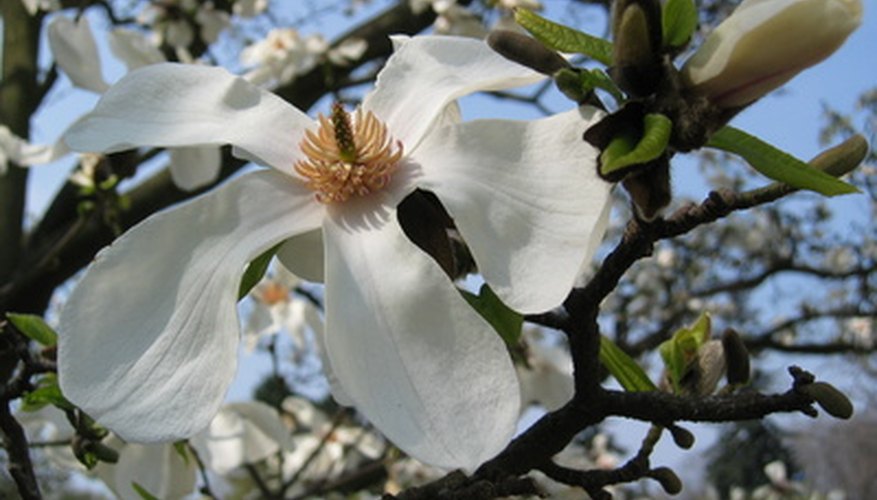 Plant fragrant flowers by the front door to great visitors. Plant a tree with fragrant flowers in the middle of a lawn and let the breezes spread the fragrance to all who pass by. Plant fragrant water-flowers in a pond. Any part of a garden benefits from the natural fragrance of flowers, along with their visual appeal.
Garden Verbena
Garden verbena (Verbena X hybrida) comes in wide variety of styles and sizes, and is grown as both a perennial and annual. The plant produces small white, pink, crimson, scarlet, vermilion, purple, blue or yellow flowers with white centers that grow in clusters up to 3 inches across. Bloom time extends from summer through the fall. Trailing plants grow 1 to 2 feet long, and upright versions reach up to 18 inches tall. Plant garden verbena in full sun and a moist, well-drained soil. The plant is hardy in USDA zones 8 to 10.
Alligator Bonnet
Alligator bonnet (Nymphaea odorata) is also known as fragrant water lily. The plant is hardy in USDA zones 3 to 11 and is used in water gardens. The plant produces flowers with pure white petals and yellow middles measuring from 4 to 9 inches in diameter that bloom through most of the summer. The leaves float on the water, growing 4 to 5 inches across with the entire plant spreading out to from 4 to 6 feet. Flowers also float on the top of the water, except when they are crowded, in which case they will rise up above the leaves a few inches. Plant alligator bonnet in full sun, in water that's 3 inches to 6 feet deep.
Yulan Magnolia
Yulan magnolia (Magnolia heptapeta) grows as a tree or large shrub up to 40 feet tall. Fragrant, cream-colored flowers with pink centers measure 5 to 8 inches across, making their appearance before the 7-inch long, leathery leaves. Plant Yulan magnolia in full sun or partial shade and a moist soil. The plant is hardy in USDA zones 6 to 9.
Four O'Clock
Four o'clock (Mirabilis jalapa) is also known as marvel of Peru and beauty of the night. The plant reaches 2 to 3 feet tall and about the same in width. Leaves grow from 2 to 4 inches long and fragrant, trumpet-shaped, red, magenta, pink, yellow and/or white flowers bloom all summer long, grow 2 inches long and 1 inch wide, and open only for one evening. Plant four o'clock in full sun or partial shade and a moist soil. The plant is hardy in USDA zones 7 to 9.