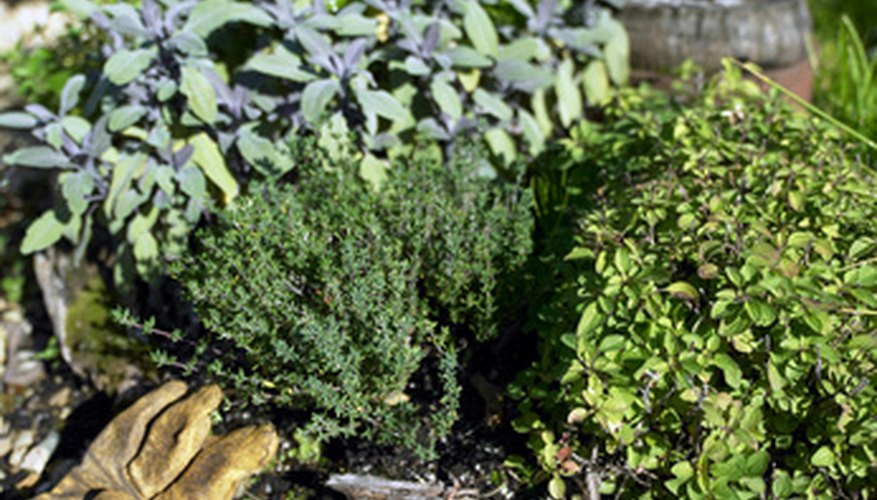 Herb gardens appeal to a wide range of novice and experienced gardeners because of the ease of growth and harvesting and versatility of use. Whether you are planning a chef's herb garden or just want to try your hand at drying and gifting herbs for your friends, the most common herbs to grow are versatile, aromatic and easy to harvest. Plant directly in the ground from seeds or pick up a few larger plants to grow on a sunny windowsill to start a new growing obsession.
Basil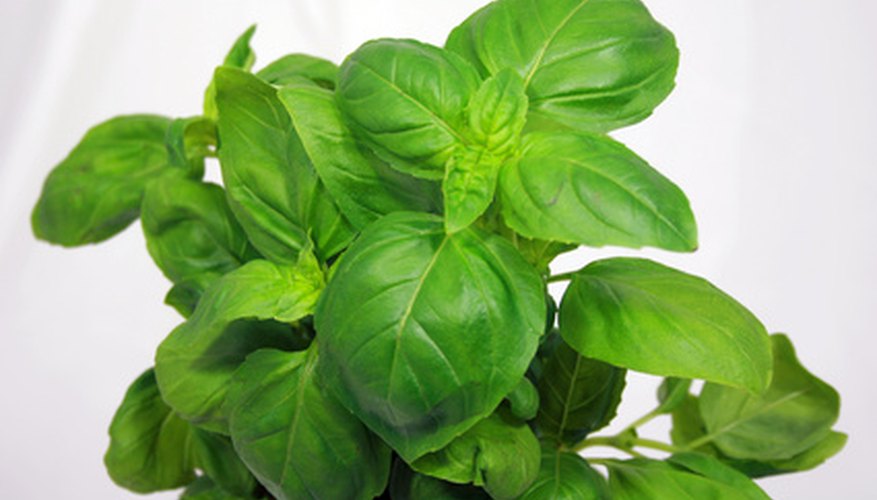 Basil is a fast-growing and bountiful bloomer perfect for a cook's garden. Easy to grow from seeds sown directly into the ground or in containers, you can get a faster start by purchasing larger basil plants at your nursery to bunch together in a section of land or pot. Basil plants grow to about 18 inches, and seed stalks should be pinched off to encourage more leaf growth. Pinch leaves off throughout the season to dry or whip up into a tasty pesto sauce or flavor your tomato dishes. New leaves will grow where you harvest resulting in ample output for both novice and experienced gardeners.
Oregano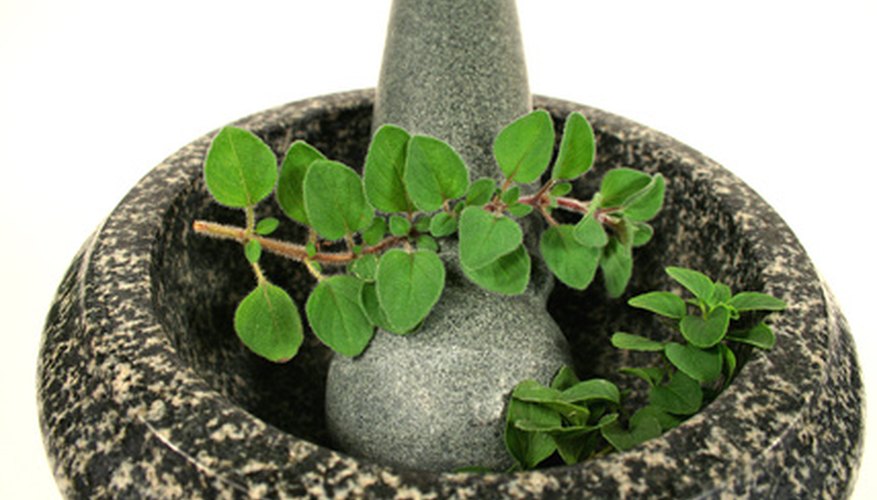 When planted in full sun, oregano is an attractive perennial that boasts full foliage and an aromatic leaf. Some varieties can grow up to 2 feet tall and will produce white, purple or pink flowers. Snipped leaves can be used fresh or dried in numerous Italian, Mexican or Spanish dishes. Keep your oregano patch healthy by dividing plants every few years or pot some up to keep growing through the winter indoors.
Rosemary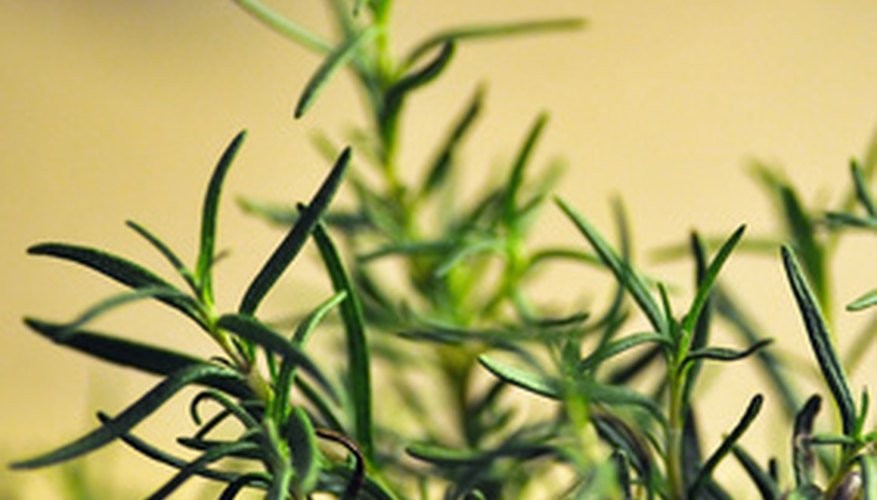 Aromatic with lovely blue flowers, the rosemary plant is a shrub-like herb that can be groomed and shaped as it grows. Popular as an indoor holiday "tree" during the winter, rosemary can be grown from seeds directly into soil in spring, and leaf cuttings can be used fresh or dried in many dishes as well as to flavor oil. Rosemary plants grown indoors can be harvested throughout the year and used to season chicken dishes, lamb or potatoes along with many Italian entrees.
Chives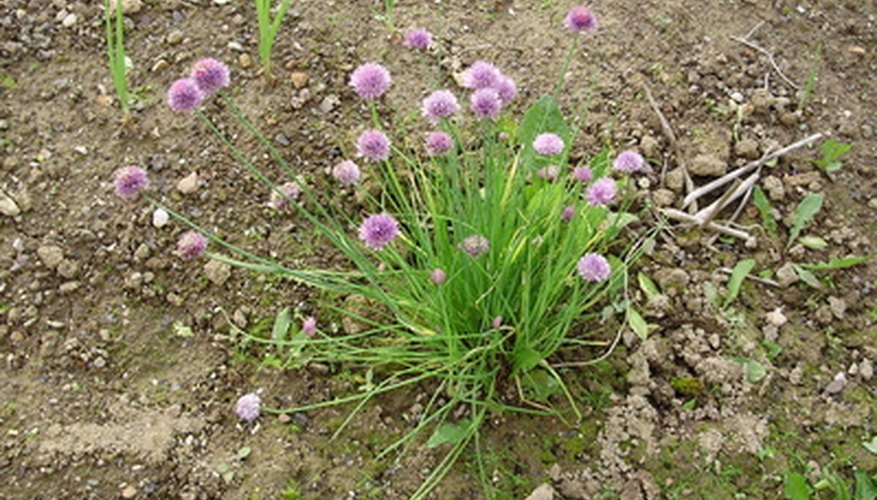 Versatile and easy to grow from seeds, this tasty and lush green herb can be harvested continually throughout the growing season and used in egg dishes, on potatoes, in dips and salads. Snip the grass-like blades with a scissor and chop up to add a fresh flavor to any marinade or grill meat. Pretty and delicate, chives can be potted up at the end of the season and enjoyed throughout winter.
Dill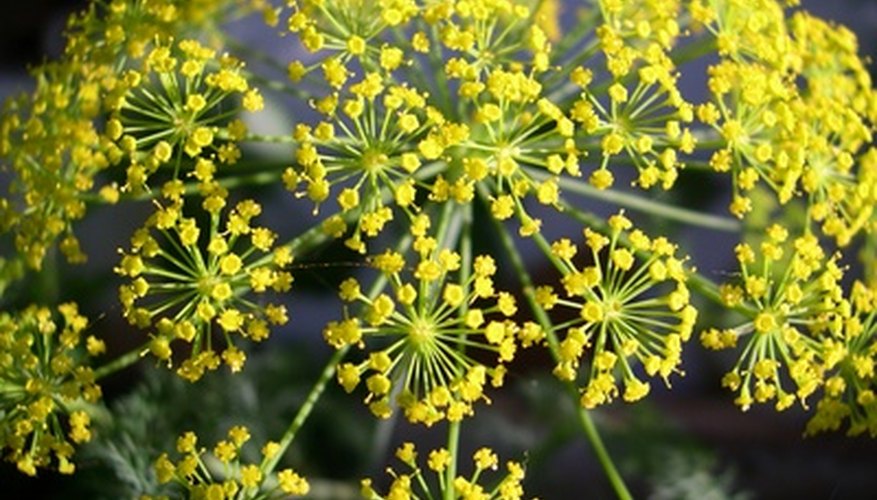 A good addition to a vegetable garden, the lacy and tall dill plant is aromatic in the garden and useful when making pickles or marinades for grilled meats. With yellow flowers, a plot of dill plants will reseed itself for the following year and provide you with ample plants to harvest and share. Add to sour cream to make dips or hang plants upside down to dry and harvest year-round.