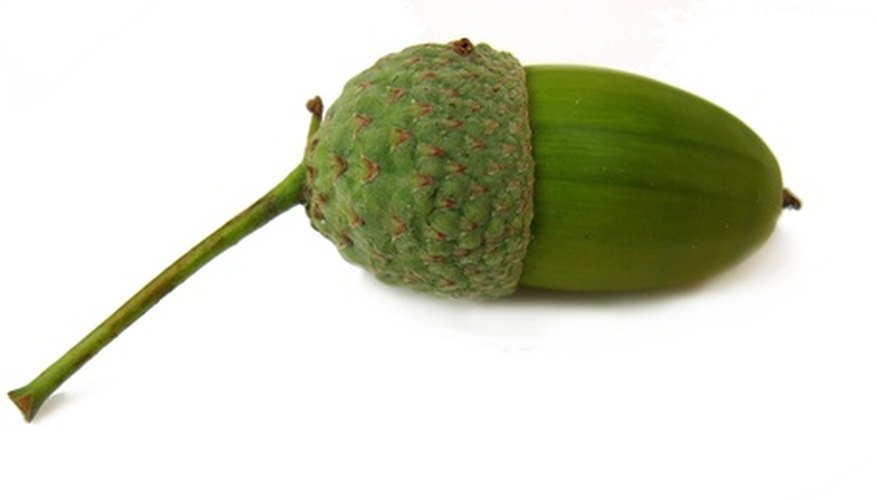 If a tree can't reproduce, it will eventually disappear. Most trees reproduce through seeds, but a tree must be healthy in order to produce seed. These seeds can be visible, such as the acorns produced by oaks, or the leathery wings of a maple seed. Or they can be hidden inside structures, such as the cones of pine trees or the magnolia carpal. Collecting seeds is one way to propagate a tree.
Identify the time of year that the seeds are produced. For example, Red maples are one of the few trees that produce seeds in spring instead of fall.
Research how a seed is produced for a particular type of tree. For example, cottonwood trees produce seeds in pods filled with fluff. When the pods break open, the seeds scatter on the wind using the fluff to carry them. By contrast, most fruit trees bear seeds at the center of a fleshy fruit. These seeds are distributed when humans or animals eat the fruit and discard (or digest) the seeds.
Determine if seeds are mature before collecting them. Most trees indicate seed maturity by visual indicators including color, size, difference in texture and moisture content, drying and opening of cone scales and firmness of the fleshy fruit. As the seed loses moisture content, it frequently turns brown. Collect only seeds that are mature for effective propagation.
Pick seeds directly from the trees or gather them as they fall from trees. Store seeds in a low-light and low-moisture environment, such as in a jar in a refrigerator, until they are ready to be planted.