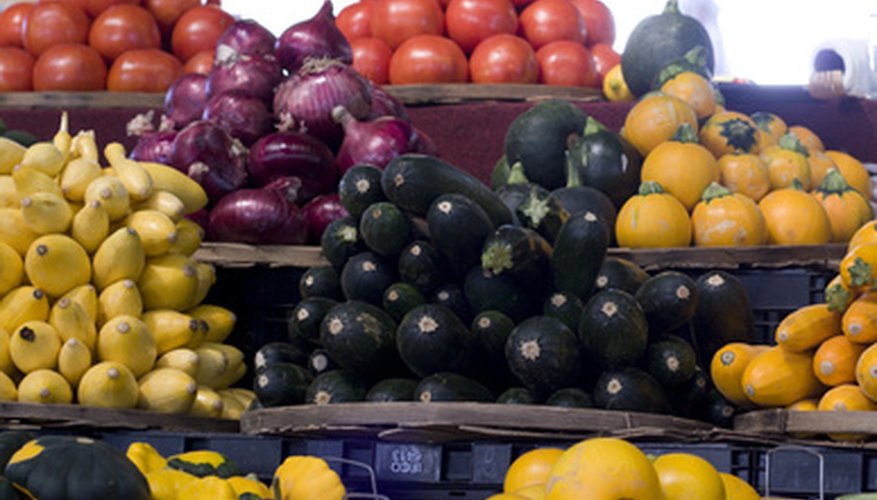 One might not think that growing vegetables in bags makes sense at first, but it is a neat solution for growing vegetables on terraces, patios, in greenhouses and in any tight outdoor space. The bags become disposal containers that hold the soil for an entire growing season. After the crops mature and the summer changes to fall, simply transplant the soil to an outdoor area or mix in natural soil enhancements--compost or fertilizers--and store it in another bag for the next growing season.
A Method for Growing Vegetables in Bags
Insert a brown paper bag into a plastic shopping bag to give it body and shape, or simply use a plastic bag by itself. Use trash-can-size garbage bags for larger amounts of vegetable plantings.
Plastic bags will hold in the soil and will not disintegrate as paper bags will once they are watered.
Fold over and roll down the top edge of the bag until it is at your desired height, about 12 inches high or less. This will give the bags a little form and support at the top, especially when you pour or scoop the soil into the bag.
Fill the bag with potting soil enriched with compost or other soil enhancements. The soil will take the shape of the bag when filled, and the bag will provide enough soil depth for the roots to grow down into the soil.
Plant the seeds to their recommended depths, or transplant seedlings or young potted vegetables into the soil in the bag. Leave enough room between the seeds or plantings for the vegetables to grow.
Thin out the young vegetable plants if you planted more seeds than the recommended amount. Expand your bagged vegetable garden by planting the extra vegetable plants in more soil-filled bags, or give them away as gifts.
Water the soil until it feels moistened but do not over water as this will damage the roots. Water your vegetables frequently but just to keep the soil moist.
Regular watering is important for growing vegetables in bags, especially since they are not growing in the ground, which may retain more moisture from the rain or from watering them with a garden hose.
Things You Will Need
Plastic shopping bags

Brown paper shopping bags

Trash can bags

Potting soil

Soil enhancements

Hand shovel

Water