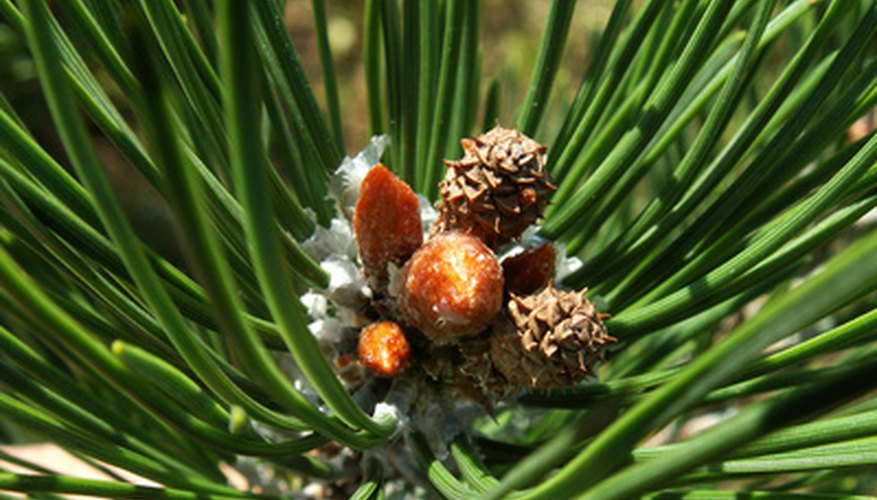 Pine evergreens add beauty to a home, offering an outdoors touch inside. To maintain these finicky plants inside takes some preparation and constant monitoring. They can thrive indoors, by maintaining a moist soil climate. Transplanting is necessary when the evergreen has outgrown its current pot and a larger pot is needed.
Choose a large pot that is light in color and at least 12 inches deep. Ensure the pot has a drainage hole in the bottom and cover it with a sponge. This allows the water to drain from the pot, while leaving the dirt inside where it belongs.
Fill the pot with potting soil, leaving a one-inch space at the top of the pot. Apply an evergreen fertilizer according to the package instructions and work it into the soil.
Dig a hole in the center of the pot with the hand shovel, large enough for the root system of the transplant. Remove the transplant from its original pot, keeping the root system intact as much as possible. Protect the fine, small fiber roots when removing excess soil.
Place the transplant into the new pot, firming the soil around the base of the trunk. Ensure the entire root system is beneath the soil.
Water the pot well, until the water drains from the bottom. Cover the soil around the base of the transplant with mulch to promote a moist soil. Place the pot away from direct sunlight and maintain moist soil conditions for best performance. Re-pot when the plant has outgrown that pot, using the above steps.