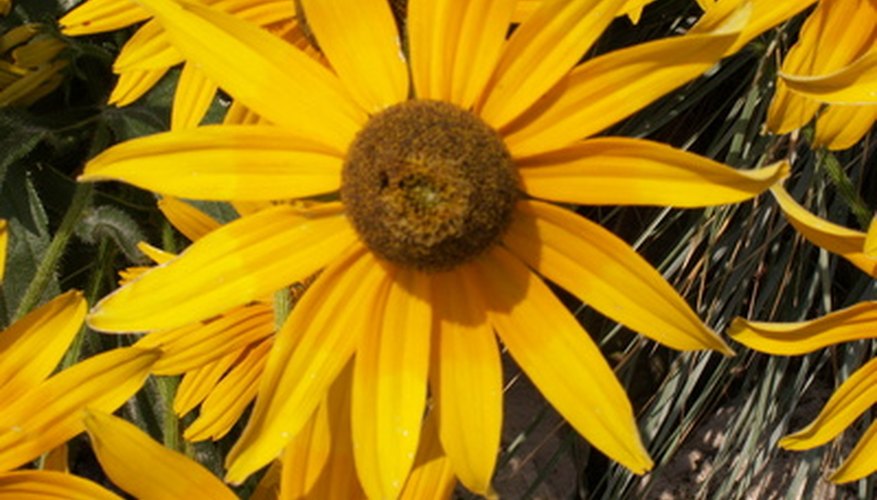 Wisconsin has many native and introduced flowers species. Identifying those flowers is not as difficult as many people think. By using books and online resources, you can often identify a flower with a great deal of certainty. Illustrated guidebooks are a very traditional aid for flower identification; however, you can also rely on online resources for flower identification. If you cannot identify the flower on the spot, photograph the flower to compare to other photographs later.
Look carefully at the flower for comparison to your field guide. Note the number of petals, shape of petals and most importantly, the color of the petals. If you can, measure the diameter of the blossom as this can help to differentiate between flowers that initially look similar.
Use your illustrated guide to Wisconsin flowers. There are many guides available in bookstores and libraries. Different guides are arranged differently, some guide are arranged by flower type, others by flower color, and yet others alphabetically by name of flower.
Photograph the flower with a digital camera for later reference if you can't tell what it is through the guide.
Use a website like the University of Wisconsin at Stevens Point Robert W. Freckmann Herbarium to compare photos. This site is organized by flower color.
Take the photograph to your county agricultural extension office or a local university agricultural extension if you cannot establish the identity of the flower. In some cases, you might find an authoritative answer at a local nursery or garden center.