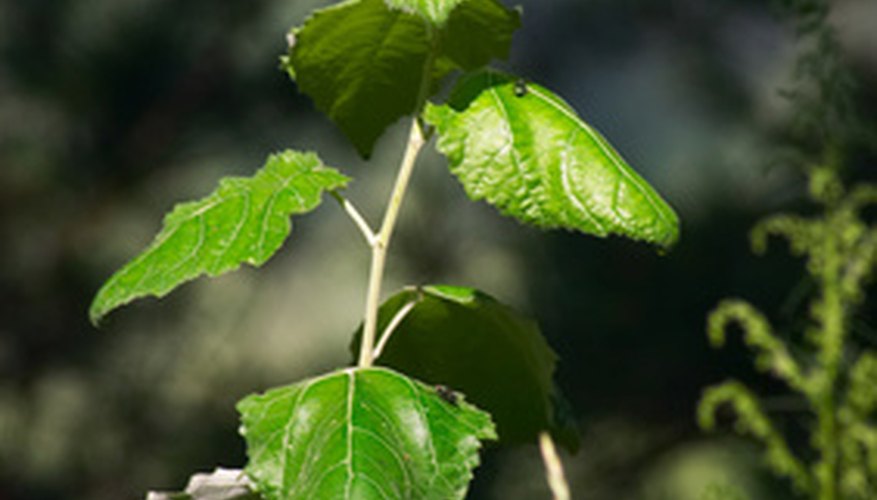 Like most plant material, cottonwood leaves make a suitable addition to any compost pile. However, no matter the amount of cottonwood leaves on your property, the majority of the green material in your compost pile should not consist of cottonwood leaves. These leaves have high amounts of tannins, which can raise the pH of the resulting humus enough to affect the growth of the plants grown in it. To counteract this problem, either add an equal amount of high-pH material to your compost pile or split the leaves up into several different compost piles.
Use a shredder, pruning shears or your lawnmower to cut the cottonwood leaves into small pieces. The smaller the pieces in your compost pile, the faster they decompose.
At the same time you add the cottonwood leaves, add twice that amount of brown material such as hay, dried leaves or bark. This will help to keep the nitrogen/carbon balance of your compost pile optimal for micro-organic decomposition.
Turn your pile to mix its ingredients thoroughly.
Continue to turn and add to your pile as usual until its contents have turned into humus.