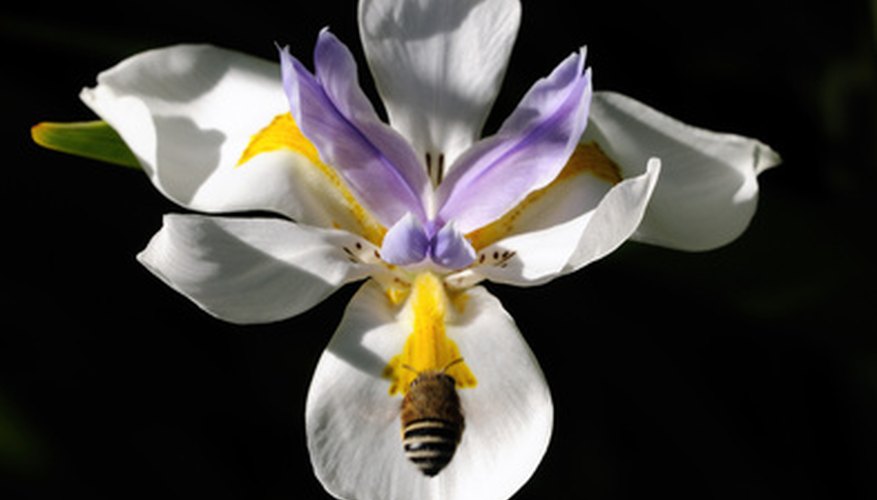 Florida gardeners have their share of bright sun crying out for plants that relish growing in the rays. Flowers that love sun produce some of the most unusual of all of the Florida flowers, making the garden a showplace. Sun-loving flowers grow tall or short and spreading, filling in any type or size of space.
Angelonia
Angelonia (Angelonia angustifolia) is hardy in central and south Florida and the Florida Keys. Plant in full sun and a moist soil that is allowed to go dry between waterings. The plant is an evergreen that grows from 12 to 18 inches tall with a spread of about 12 inches. Narrow leaves grow from 2 to 3 inches long. Rose-lilac, violet, blue or white flowers grow on stems up to 8 inches tall in the summer. Angelonia is used in mass plantings, containers and window boxes.
Loofah
Loofah (Luffa aegyptiaca) is also known as smooth loofah, sponge gourd and vegetable sponge. The plant is a vine that grows up to 30 feet long with large, lobed leaves and yellow flowers measuring 2 to 3 inches across. The flowers are followed by green fruits growing to 24 inches long and 3 inches in diameter. The fruit is edible when immature. Mature fruits dry out, turn brown and become loofah sponges. Plant loofah in full sun and a soil that is moist to wet. Loofah is an annual that needs four months of warm, summer weather to reach full maturity.
Pampas Grass
Pampas grass (Cortaderia selloana) produces leaves from 1/2 to 3/4 inch wide and 10 feet long growing in clumps up to 12 inches tall and 6 feet wide and turning a golden-brown in the winter. Flowers are 1-foot tall white plumes that bloom in mid-summer through the winter, growing taller than the leaves. Plant pampas grass in full sun and a soil that is moist, fertile and well drained. The plant is hardy in all of Florida except for the Florida Keys.
African Iris
African iris (Dietes iridioides) is also known as fortnight lily and morea iris. The plant is hardy in all of Florida except for the Florida Keys and likes full sun and a moist, well-drained soil. Thin, evergreen, sword-shaped leaves grow up to 2 feet long. Flowers, white with yellow markings, measuring 3 inches across and resembling an iris grow on stalks from 2 to 4 feet tall, blooming in the spring and summer. Flowers are followed by football-shaped seed capsules. The leaves form a fan-like pattern as they grow, making the plant a good choice for foundation plantings, border plants and ground covers. The flowers each only last for one day, but they are followed by a fresh burst of new flowers every two weeks.