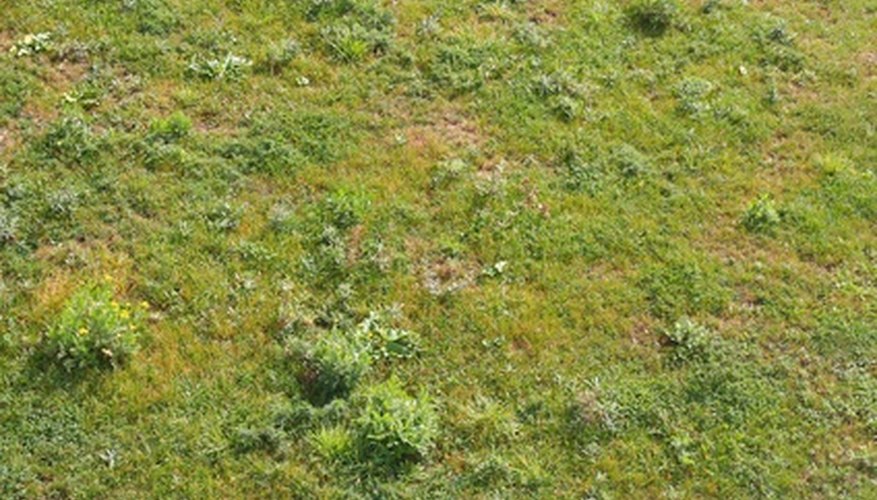 Some homeowners have lawns so infested with weeds that they are willing to kill the grass growing with the weeds and start over. For others, perhaps grass is growing where undesired such as in a garden or between sidewalks cracks. No matter why you want to kill your grass, you can kill it without having to physically remove it.
Spray a grass-killing herbicide with glysophate (for example, Round-up Weed and Grass Killer) on the grass. Choose a ready-to-use herbicide or one you need to dilute. Use an herbicide or fertilizer sprayer. Read the label and adhere to the proper application methods as well as the proper dosing amounts.
Keep the soil moist for three to four weeks. This will allow the grass (and weeds, if applicable) that survived the herbicide to grow quickly so you can spray another treatment later.
Reapply the herbicide to any new growth. Keep the soil moist and reapply again in another three to four weeks, if necessary. Your grass and all the weeds should die after two or three applications.