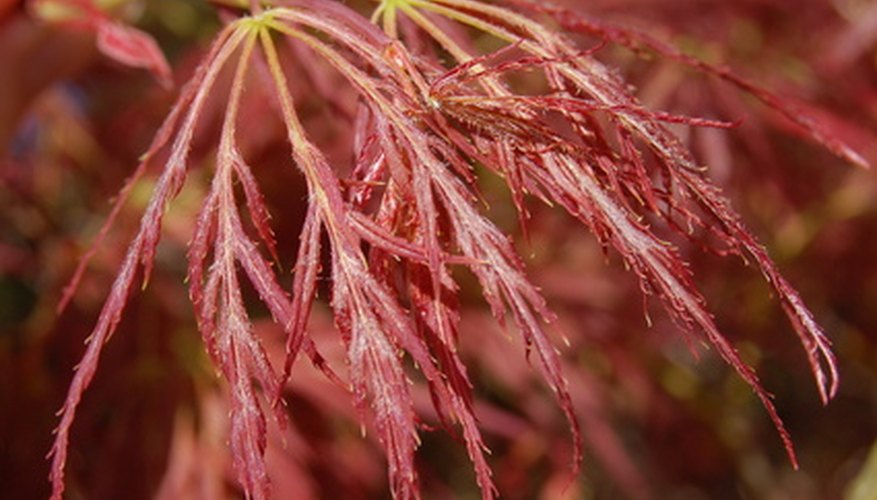 The Japanese maple (Acer palmatum) is prized by gardeners for its versatility. Planted as an accent, a focal point and even in pots on patios, the Japanese maple fits in almost any gardening scenario. Hardy to USDA Plant Hardiness Zones 4 to 8, the Japanese maple will need some protection in the winter in colder regions of the country. Begin preparing your Japanese maple tree for winter one week before the first frost is expected.
Add a 5-inch layer of mulch 3 inches from the trunk of the tree, spreading it 1 foot past the drip line (the tips of the widest branches).
Water heavily one week prior to the first frost. Withhold water from the Japanese maple after the first hard freeze.
Wrap the young Japanese maple with burlap or other protective material for the first three winters after planting.
Remove snow from the top of the Japanese maple as it accumulates. Do not attempt to remove any ice that may be coating the tree underneath the snow.