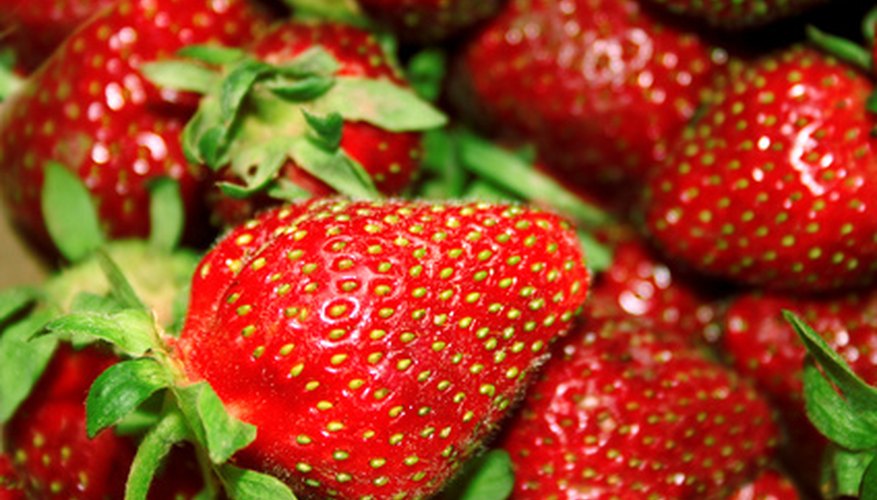 Strawberries are best known for their sweet flavor and seed-covered bodies. A single strawberry can have hundreds of tiny seeds which make them an extremely self-sufficient plant. If you grow strawberries in your garden, you can save money by harvesting seeds from your own fruit rather than buying new seeds each year. Since strawberries have so many seeds, you only need to save the seeds from one or two berries to provide enough for a new crop.
Wait for the strawberries to get soft and mushy. This can happen in as little as a week after the strawberries are picked.
Cut the stems off the strawberries. The stems can be discarded.
Put the strawberries in a sieve. Press down on the strawberries with your hand to push the fruit through, but not so hard that you crush the seeds. The smashed strawberry fruit can be discarded.
Hold the sieve under cool running water to wash away any residual fruit.
Pour the seeds on a paper plate and put them in a sunny window for three days or until dry. You can tell they are dry when they feel especially light and no longer stick to one another.
Store the seeds in an airtight jar for up to a year. Keep the jar in a cool, dry and dark place.