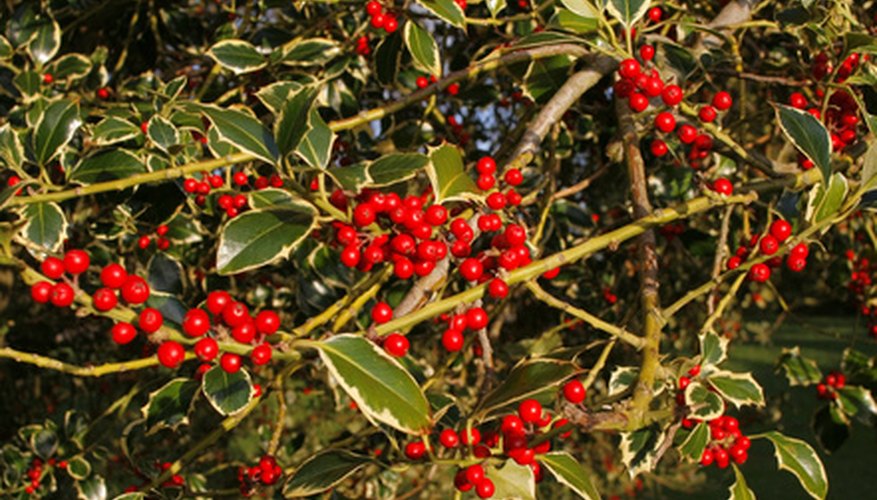 The Midwest has the advantage of experiencing all four seasons, which allows for landscaping options that use the evolving weather to the homeowner's advantage. Use outdoor spaces to grow a variety of plants, create recreational opportunities and enhance leisure activities. Focus on specific interests, such as reading, vegetable gardening or bird watching and shape a landscape that caters to them. Start with something small that will cost little but still give lots of pleasure or go big with a yard overhaul.
Butterfly Garden
Design and grow a garden with native plants that attract butterflies common to the Midwest, such as giant swallowtails, monarchs and endangered Karner blue butterflies. Choose a sunny spot with well-drained soil and cultivate wild lupine, milkweed, purple coneflower, Black-Eyed-Susans and asters. Grow flowering plants that butterflies use as nectar sources, and plants with foliage for shelter and propagation.
Winter Attractions
Keep winter in mind when landscaping by incorporating plants with striking forms that also draw animals. Grow evergreen shrubs and trees, which birds use for shelter. Add a weeping cherry tree with branches that will bow into the snow or a contorted philbert tree that has dramatically twisting branches. Add trees with attractive bark and shrubs with brightly-colored winter berries for color all winter.
Rose Garden
Create a rose garden by placing a collection of plants along a fence row, beside the house or in a separate spot in the yard. Include climbing varieties and a trellis or arch for them to climb up. Add a bench or pair of chairs near or inside the garden to enjoy the flowers' beauty and fragrance.
Seating
Take advantage of warm Midwest summers by building a patio for seating and eating. Visit landscape suppliers that sell stone in bulk to create a more individualized area, or use brick or precast pavers with pre-designed plans. Add a stone fire pit in the middle for marshmallow roasts and outdoor warmth on cool summer nights or during the fall. Place potted plants around the edges or grow ornamental grasses, hedges and perennial flowers.
Annual Beds
Design garden beds using the numerous, brightly colored and hardy annual flowers available in the Midwest in the spring. Scrap a flat bed and create different ground levels for visual appeal. Use only a handful of complimentary colors and plant the flowers in groups of three or five. Grow plants with different heights, shapes and textures. Create patterns with color or have a more random cottage garden look.