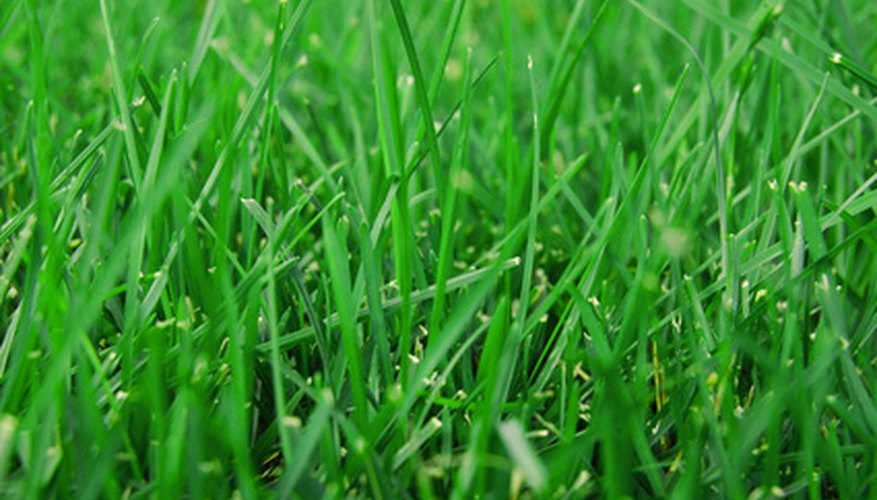 While St. Augustine grass is popular, especially among coastlines in the Mediterranean and southern United States, there are some drawbacks to this plant that cause some to need to replace it. St. Augustine grass is prone to many pest issues, is easily damaged by freezing temperatures, and it suffers from a spongy turf and turf buildup. Once you notice some of the grass die off, it is time to replace it, which requires digging up the old grass and replanting a new lawn.
Replant St. Augustine grass seed instead of another grass type to achieve consistency in your yard. Even though there are other grass varieties that may grow better, they will not match the color and texture of the rest of your yard.
Dig into the soil and rake the area you want to replace. With the metal prongs, pull up as much of the existing grass as possible.
Loosen the top 4 to 6 inches of dirt with the rototiller. Get rid of weeds and grass roots because the new seeds will need to be touching soil to germinate. Break up soil clumps that are larger than 1 inch in diameter.
Spread 1 inch of peat moss or topsoil on top of the area that needs replanting. Till it until it's well-combined with the local soil.
Fill a hand or mechanical spreader with the appropriate amount of St. Augustine grass seed. Look at the product's package for specifications.
Cover the grass seed with straw if you live in an area with heavy rain. In all other areas, lightly rake the seed into the very top of the soil to cover it.
Water daily to keep the seed consistently moist. It takes St. Augustine grass 10 to 14 days to sprout.