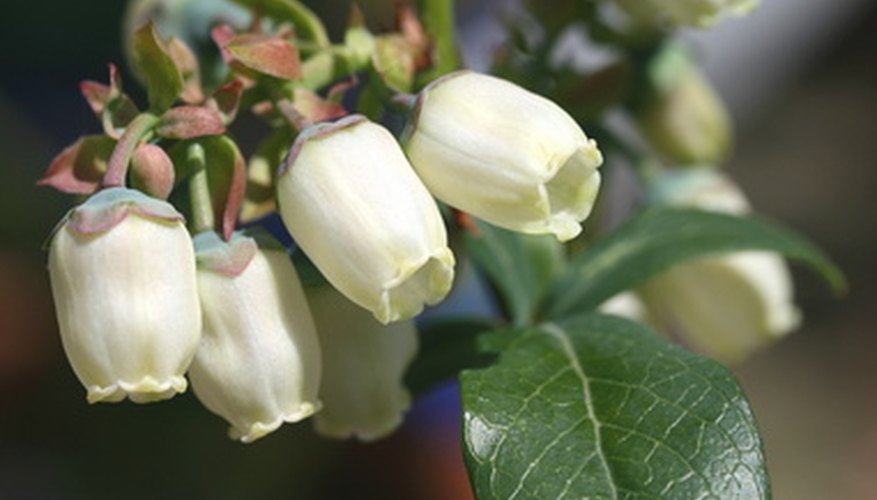 Canada is a vast country with 194 distinct ecoregions, provincial areas defined by climate, soil, water, land features and their native animals and plants. The native plants in each have adapted to very different growing conditions. Canada has approximately 4,200 native plant species. Selecting those from their own ecoregions for home gardens will give Canadian gardeners the best chance to successfully grow native plants.
Showy Tick Trefoil
Showy tick trefoil (Desmodium canadense) is a pea-family perennial of the Southern and Eastern Canadian prairies and open woods. Growing from Nova Scotia west to Manitoba, this upright, bushy plant stands from 2 to 6 feet tall. From June to September, its thin stems bear heavy, nodding clusters of pink flowers above blue-green, downy leaves. Attractive to hummingbirds, showy tick trefoil spreads by seeds that attach themselves to animal fur or clothing. Plant it in full sun and moist soil, recommends the Lady Bird Johnson Wildflower Center (LBJWC). Soil pH isn't important. Because it seeds disperse so easily, this perennial may dominate a small garden.
Russett Buffaloberry
Russet buffaloberry (Shepherdia canadensis) is a cold-and-drought-tolerant shrub of Canada's forested slopes and rocky hillsides from Nova Scotia to the Yukon. Round and thinly branched, it reaches up to 8 feet high and wide with thick, gray or rusty-green leaves. White bark specked with orange gives the shrub a rusty cast. Deer and elk eat the foliage. In April and May, russet buffaloberry has tiny yellow flowers. Where male and female plants grow together, small red-orange berries follow the blooms, feeding black and grizzly bears. For best performance, advises the LBJWC, plant it in moist, rocky alkaline soil, pH above 7.2. It tolerates both sunny and shady locations.
Highbush Blueberry
Highbush blueberry (Vaccinium corymbosum) grows wild in oak woods, swamps and bogs of Nova Scotia, Quebec, New Brunswick, and Ontario. From 6 to 12 feet high and wide, this densely twigged shrub has foliage that provides three-season garden interest. Reddish-green in the spring, it becomes blue-green in summer, and takes on multiple shades of red, purple, yellow and orange in autumn. Rabbits and deer browse on the leaves, according to the LBJWC.
In May and June, its twigs have nodding stems of white or pale pink, bell-shaped blooms that give way to the sweet blueberries for which the shrub is commercially cultivated. Birds and small mammals feed on the fruit, while deer and rabbit browse the foliage. Highbush blueberry accepts full sun to shade. Plant it in dry, moist or wet acidic soils or peat with a pH below 7.0.