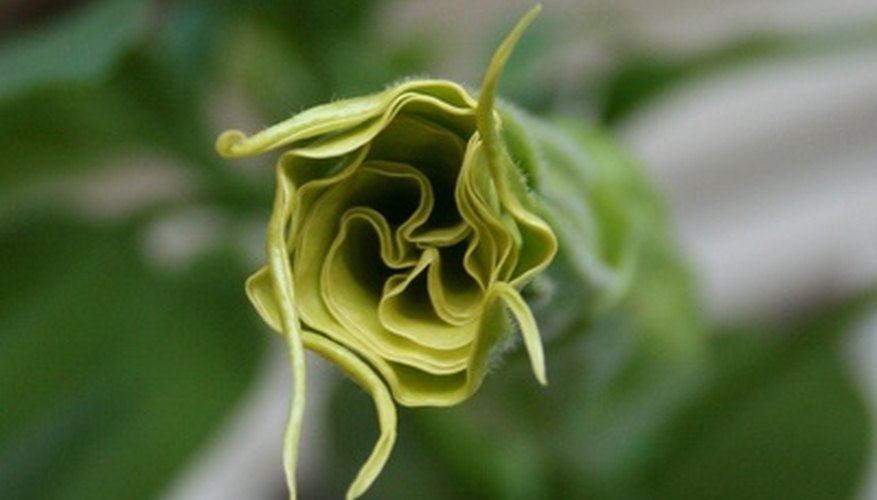 Angel's trumpet, otherwise known as Brugmansia suaveolens, loves heat and grows as an evergreen, soft-wooded shrub or small tree in USDA hardiness zones 8 through 12. It blooms in late spring to fall, and in cooler zones it dies back in the winter. It's part of the Solanaceae plant family and also goes by the common name angel-star.
Location
The angel trumpet grows naturally in tropical or subtropical areas like South America, particularly southeastern Brazil. It's grown as a hardy ornamental and can also be found in residential areas in Central America, and parts of south-central Florida and Southern California.
Description
Fragrant, 12-inch long flowers hang downward from upright stems. These trumpet-shaped blossoms come in white, pink or yellow shades. Many branches emerge from a single trunk and contain oval-shaped leaves up to 10 inches long and 6 inches wide. The entire plant grows up to about 15 feet tall.
Care
Angel's trumpet plant prefers full sun but will tolerate partial shade. It needs watering regularly--daily during the summer. To get the greatest number of flowers, fertilize it every two to three weeks. You may want to give the plant some shade during the hottest time of the day, because too much heat can slow down growth.
If you do choose to grow one in a pot, make sure the plant and pot are well-balanced and won't be knocked over by wind as the branches will break pretty easily.
Special Features
Watch your angel trumpet plant as it grows darker in the immediate vicinity and you'll be treated to the sight of the flowers opening up. They remain open until exposed to sunlight in the morning. This flowering plant is deer-resistant and attracts hummingbirds.
Caution
All of the angel's trumpet is narcotic and poisonous when eaten. Some people, particular teenagers, have smoked or otherwise ingested the plant and experienced serious health problems, including death. Some communities have even banned angel trumpets, so check to see if you're allowed to plant them in your area.