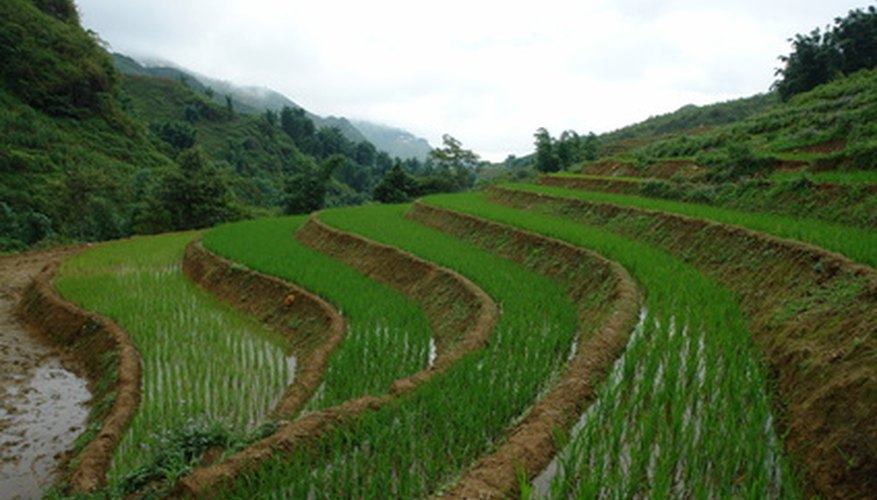 People all over the world create terraces to reclaim land from hills and even mountains. No matter how steep your slope, it is entirely possible to construct terraces and to landscape them in ways that are both useful and attractive. There are a number of plants that do well in hillside locations, with dense roots that hold soil in place, as well as a number of effective and attractive terrace structures.
Terrace Structures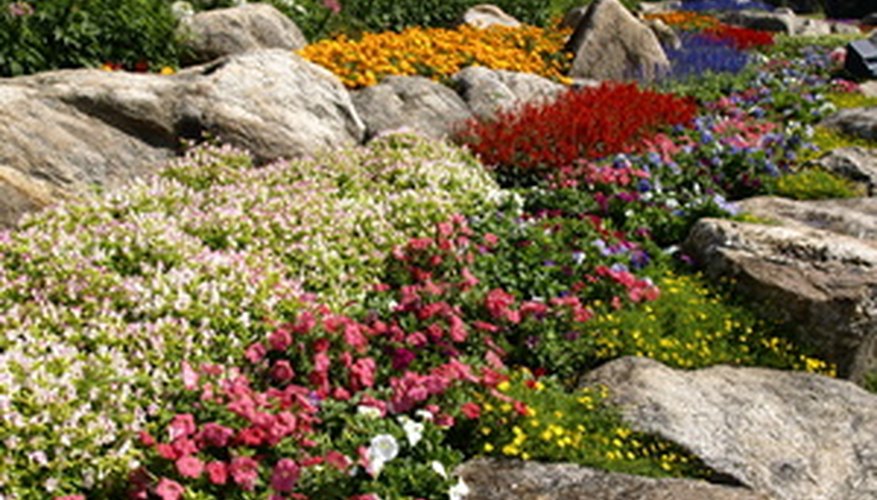 A landscape plan should begin with decisions about the large structural elements such as the number of terrace retaining walls you will have. If your hillside does not have too steep a slope, you might just construct one terrace wall and use plants for most of the hillside. Alternatively, you could construct multiple terraces, turning them into garden bed sizes or leaving them as larger slopes.
Terrace Materials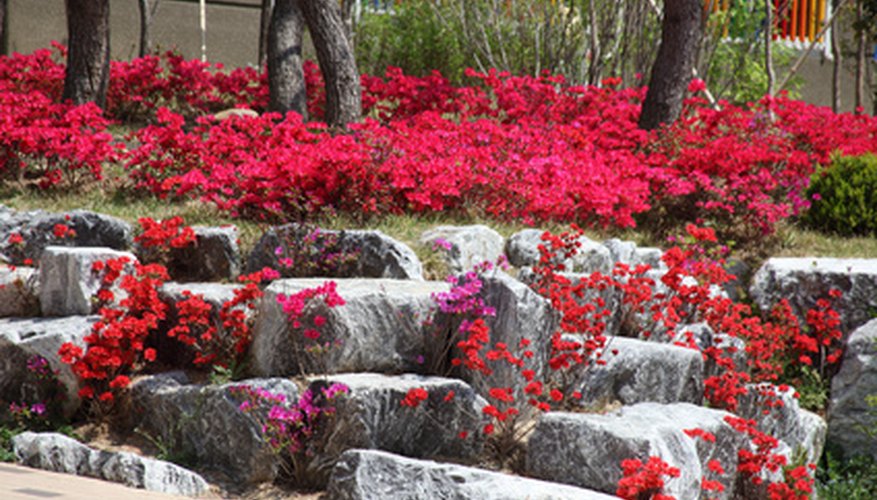 Terraces can be constructed with treated lumber, with concrete pavers or bricks, with solid concrete walls or with large rocks. Sometimes homeowners even mix the different materials. Additionally, any of those materials can be used for steps through the terraced slope. Landscape designers advise homeowners who choose rock, either for the terrace itself or for erosion control throughout the hillside, to limit themselves to one type of landscape rock with only a few different rocks as accents in order to produce a more natural look.
Shrubs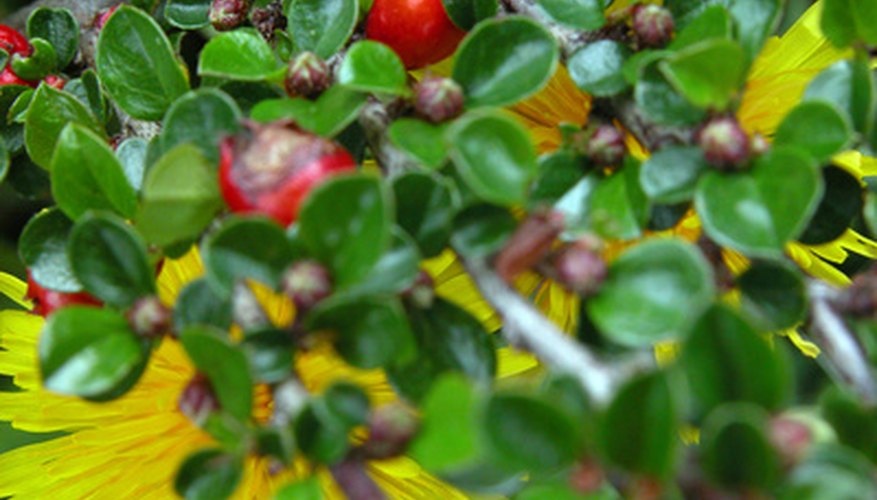 Sunset Western Garden Books suggests quite a few plants that work well on hillsides. These include rockrose, or cistus, an evergreen shrub that produces masses of flowers in sunny locations and grows from 2 to 5 feet high depending on the variety; cotoneaster, a low-growing shrub with bright red berries; low-growing juniper varieties with needlelike foliage; and rosemary, which is an evergreen shrub needing little water once established and which provides a fragrant culinary herb prized by home cooks and chefs alike.
Vines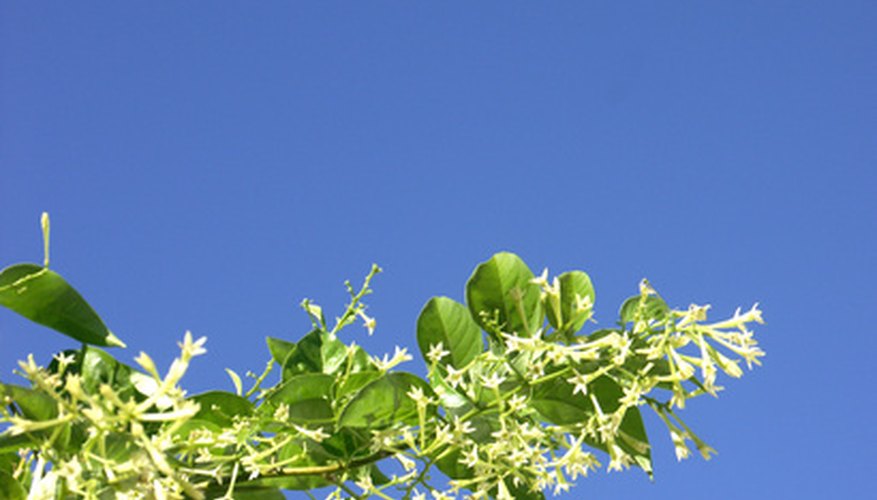 Vines work well in smaller terraces, where larger shrubs might block views. Star jasmine, recommended by the Sunset Western Garden Book editors, is an evergreen vine with very fragrant blossoms in April through June. It does need regular watering but is moderately fast growing. The editors also recommend Virginia creeper as a vigorous vine that provides bright fall color when the leaves turn red and orange in the fall before falling.