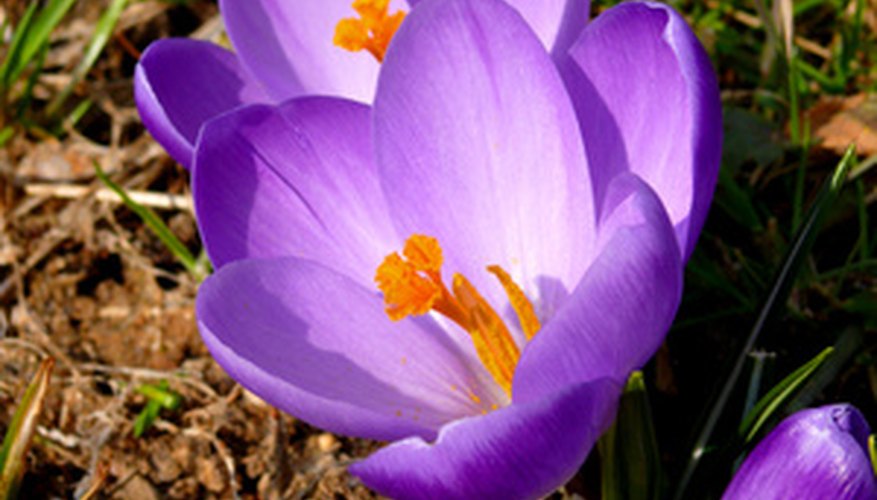 Soil in the ground is not always ready for planting flowers. Flower bulbs and seedlings will not grow in compacted garden soil that is deficient in nutrients, which will prevent water drainage and root movement. Soil also requires the appropriate pH for the specific flower variety. Test the drainage of your flower garden bed before planting and apply a simple fertilizer.
Dig a hole in the planting area that is 10 inches deep and fill it with water. Allow the hole to drain. If the hole drains in eight to 10 hours, the site is suitable for planting. Add new soil to the area if drainage is poor.
Add a 3- to 4-inch layer of compost or peat moss to a flower bed if drainage is poor, or if it is composed of clay. Mix the organic material into the garden soil to a depth of 12 to 18 inches.
Till the soil to a depth of 6 to 8 inches and remove any stones or debris.
Add 2 to 3 lbs. of all-purpose fertilizer per 100 square feet of soil in the spring.