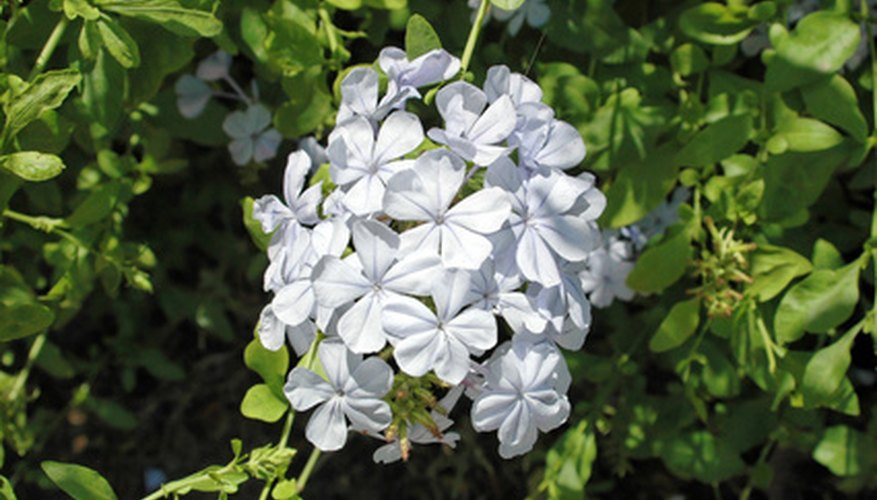 Whether cultivated indoors or outdoors, container plants offer an opportunity to bring color and greenery to an area that would otherwise be lifeless. Though many beautiful container plants require full sunlight to thrive, there are plenty others that will do just fine in partial shade.
Soap Aloe
Soap Aloe (Aloe saponaria) is a succulent member of the lily family that boasts pointed, speckled green leaves and stalks of tubular blooms. Native to arid regions of east South Africa, Zimbabwe and Botswana, soap aloe grows in full sun but tends to do even better in partial shade. The plant can be grown in a container and can practically be left alone. Plant soap aloe in extremely well-drained soil (sandy or rocky, ideally), and water occasionally during the hot summer months. Soap aloe is best planted in USDA Hardiness Zones 8B to 11.
Common Bleeding Heart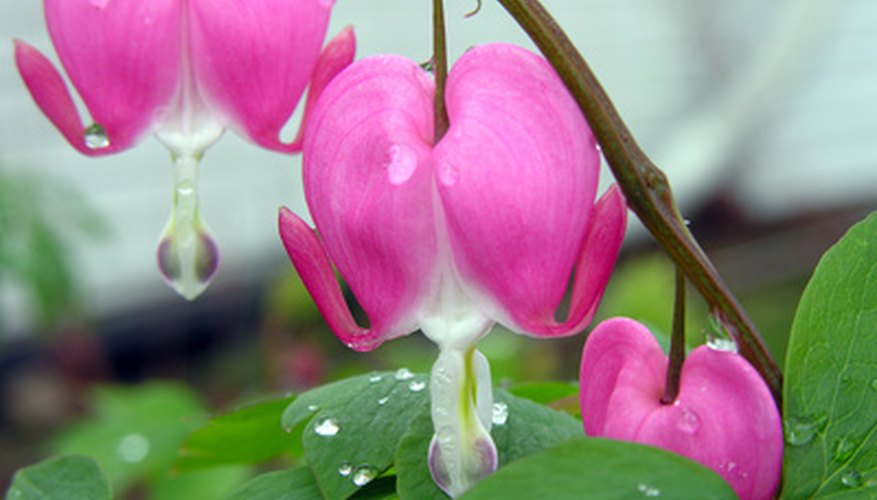 Notable for its pink-and-white, heart-shaped flowers, common bleeding heart (Dicentra spectabilis) is a delicate perennial shrub that is well utilized in a container. Excellent for attracting wild birds to the yard, the lush green plant thrives in partial shade, preferring soil that is well drained and slightly neutral. Common bleeding heart should be grown in zones 3A to 9A. The plant should be watered frequently to keep the soil moist at all times.
St. John's Wort
Well known for its medicinal uses, St. John's wort (Hypericum patulum) is also commonly grown as an ornamental foliage plant. The shrub boasts columns of leaves in variegated shades of yellow, green, purple and pink. The plant also produces tiny yellow blooms in the summer. St. John's wort can be grown in a container in zones 6B to 7B. The plant grows well in partial shade and isn't particular about soil type.